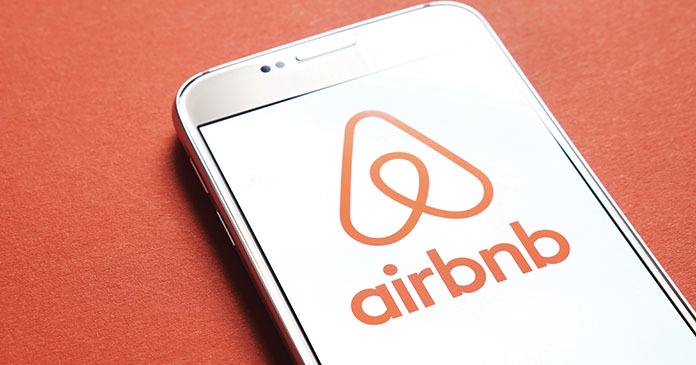 The last decade might well be defined as the sharing economy decade. And, leading the pack are short-term rentals. Houston-based Dunyha founder Tanvir Aman recently shared insights on new approaches for short-term rentals (STRs) and co-living.
"Historically, economies have always been challenged by maintaining the right balance of regulations to thrive, but not burst. In today's new world of both the sharing and access economy, the same struggles and principles apply," Aman said.
"Just over the last 12 years, Airbnb has changed the travel industry and real estate market forever. The initial public offering for Airbnb is perhaps the most anticipated offering of 2020, and yet municipal lawmakers worldwide continue to battle their local short-term rental markets."
Aman says the biggest challenges for legislators are protecting the hotel industry, preserving local neighborhoods, and considering the effects on both the long-term rental and housing market.
"But how does this coincide with fueling the $87 billion STR market and supporting innovation for travelers' options? That's where the conundrum lies," Aman observes.
Here's how four different U.S. cities handle STR regulations:
Austin
Texas is one of the most business-friendly states and one with an actual STR initiative. In 2017, Airbnb agreed to collect and remit all state of Texas hotel taxes for its hosts. Since then, the state has realized the great potential and desire for future travelers to have multiple lodging options. The authorities even encouraged other cities to partner up with Airbnb and streamline this collection process. Houston did so earlier in 2019, while Austin keeps a unique policy to draw tourism.
Sometimes referred to as Silicon Hills, Austin has more new construction than any other smaller city in the U.S. and is ranked sixth in permits, with the focus shifting to zoning. The main priority is zoning investment STRs (dwellings where the owner doesn't live on-site) to be built in commercial zones only. This ordinance is currently being challenged in Austin's appellate court.
Las Vegas
This city is known for perhaps the most straightforward legislation of all cities in terms of logic. It's quite simple: Las Vegas' hotel industry means everything. That's why the ordinance makes it very difficult for anyone to offer rentals that are shorter than 31 days.
There are several rather strict requirements. First, the owner of the property must be present during the rental period. Second, the owner can't have any other competitors doing the same thing within 660 ft. of their property. Third, no houses larger than three bedrooms are eligible, meaning that not even a mini-mansion can be a vacation rental. And lastly, none of those bedrooms can have an occupancy of more than two people.
These requirements show that the STR market in Las Vegas is very limited unless the owner is the first to market in their neighborhood, and then they may have a shot at a flourishing business.
New York City
The largest travel and Airbnb market in the U.S. has the quirkiest laws. The first layer of New York City regulations is to prevent owners of apartment buildings of three or more units to convert to STRs. But virtually any apartment building in the city fits that profile. There are only a few duplexes.
The city aims to keep all this inventory allocated to long-term renters, not tourists. Owners of single-family homes have the option to turn those into vacation rentals, although that's very rare.
Owners or renters of apartments can choose to Airbnb a shared or spare room, but there's a catch: They may not install any locks to create separation of the owner's quarters. That means that the guest must have access to everything to which the owner has access.
Such interventions beg for questions about the boundaries of regulations. In fact, not long ago, the city lawmakers got carried away when trying to create a bill to force all platforms to disclose detailed host information every month—an attempt that ended up being blocked and was declared unconstitutional.
Santa Monica
Back in 2015, Santa Monica started its initial fight with Airbnb and HomeAway. The official viewpoint was that these platforms were changing the character of the city and driving up rental prices. The main concern then was that the city would become more of a transient community rather than a haven with people invested in caring for the city.
That's why the first laws were designed to wipe 80 percent of the STRs off the market. But after heated legal battles during the last years, both sides came to a settlement. The compromise maintains important regulations while bringing more dollars to the city. Each resident can have up to two listings that are legally licensed. Those licenses must be published on all platforms. And lastly, $2 per night of additional revenue is collected on behalf of the city. This doesn't include standard permitting fees and hotel occupancy taxes which were always required since 2015.
No matter the city, regulating STRs always requires a holistic approach. It's never an all or nothing approach when trying to build a smart city that is sustainable for the coming decades, says Aman. As more prominent smart city initiatives such as transportation and utilities increasingly rely on data and technology, tourism and housing will be no different. Lawmakers need to get creative with each city's immediate political positions while keeping in mind what the next generation of residents and travelers might look like.
---
Author Lisa Brown, globest.com.