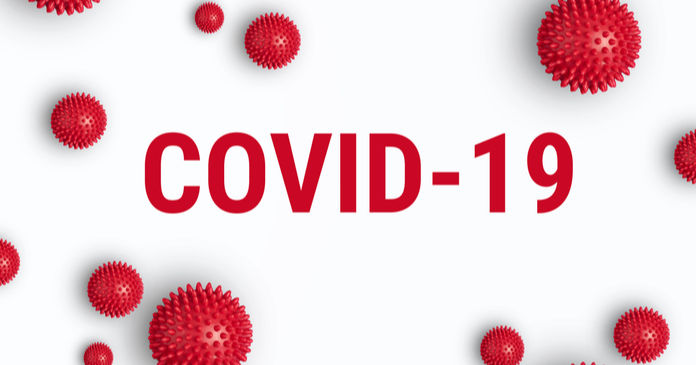 On March 18, CBRE held a flash briefing on the potential impact of the COVID-19 virus. This blog provides highlights from that briefing that address multifamily housing.
COVID-19 impact on the economy
The call was led off by Richard Barkham, CBRE's global chief economist. His first statement was that, based on the experience in China, they expect the virus to peak in the US in the May to August time frame. They expect the policy response to help the economy to recover, but with a delay of a month or so. CBRE believes that the global economy has already fallen into a recession. They expect US GDP to fall by 1.5 percent in Q1 and by 6 percent in Q2. However, CBRE still expects the US economy to grow by 0.4 percent for the year as-a-whole, so they clearly expect a sharp rebound in the second half. However, they expect the rest of the world to have negative growth for the year.
On employment, CBRE expects the US unemployment rate to rise from its current level of 3.5 percent to around 5 percent and to stabilize there. In spite of this, CBRE expects occupancy in multifamily property to not be seriously impacted, partly because they anticipate that landlords will modify their behavior to avoid evictions if they can.
For 2021, CBRE has revised their growth forecast from 1.9 percent to 3.4 percent growth, albeit from a lower base than in previous estimates. Pent up demand from consumers who have been shut in will drive this growth. Also, government plans for an unprecedently large stimulus package are expected to jump-start the economy. However, the possibility of a wave of loan defaults or a large corporate failure destroying confidence remains a down-side risk.
COVID-19 impact on capital markets
Spencer Levy, CBRE's Chairman of Americas Research, addressed real estate capital markets. He indicated that deals in process are likely to proceed but that sellers are likely to delay bringing properties to market and that pools of potential buyers are likely to get smaller. He expects structural shifts in demand to remain favorable to multifamily, although there may be short term softness. Luxury multifamily may be impacted by delayed moves and class B and C multifamily may be impacted by stress on the incomes of lower wage workers. Senior and student housing may be more strongly impacted.
Levy said that, when the commercial real estate market has received shocks in the past, it has typically taken property values about 2 years to go from their peaks to their lows and then another 6 years for them to recover to their former peaks. Values generally recovered much quicker than rents largely due to the decline in interest rates. However, given the nature of this shock, the recovery may be quicker.
China's experience shows that a relatively quick bounce-back is possible. They took about 6 weeks from the start of the crisis to reach the low point. They are now re-opening for business with many areas of business back to 85 percent of pre-crisis levels. By contrast, the US is now about 3 weeks into the crisis, so we are probably not yet at the bottom.
COVID-19 impact on REITS
Michael Bilerman of Citibank said that REITs are down about 30 percent to date although there is wide variation and apartment REITs are less affected than others. Hotels REITs are the hardest hit. In general, he feels that most REITs are much better positioned to weather any coming downturn than they were for the last two slumps, both because they have lower debt levels and also because less of their free cash flow is being used to pay dividends.
COVID-19 impact on lending
Brian Stoffers, CBRE Global President, Debt and Structured Finance, said there is still a lot of money available, but some lenders have put their businesses on pause. Some closings have been extended due to issues with obtaining required inspections and with processing paperwork at county recorder's offices. The GSE's, banks and life insurance companies all have money to invest. The GSE's in particular are tasked with providing liquidity in uncertain markets and they are experiencing record capital inflows.
The multifamily and logistics commercial real estate sectors are still in favor, but other sectors are facing increasing scrutiny, particularly the lodging sector. However, the senior and student housing sectors of multifamily will face pressure.
The full briefing also included discussions of impacts on other classes of real estate. The recording is 53 minutes long and is available here.