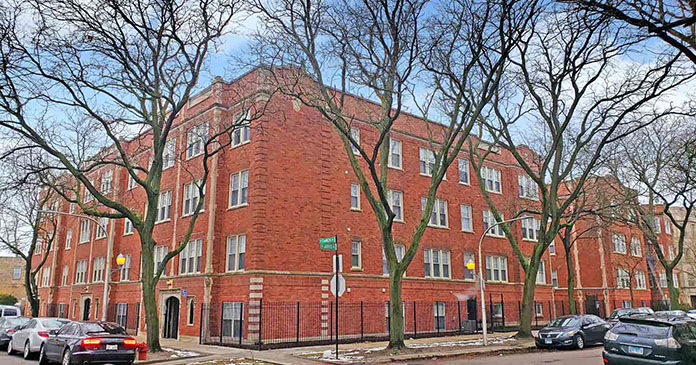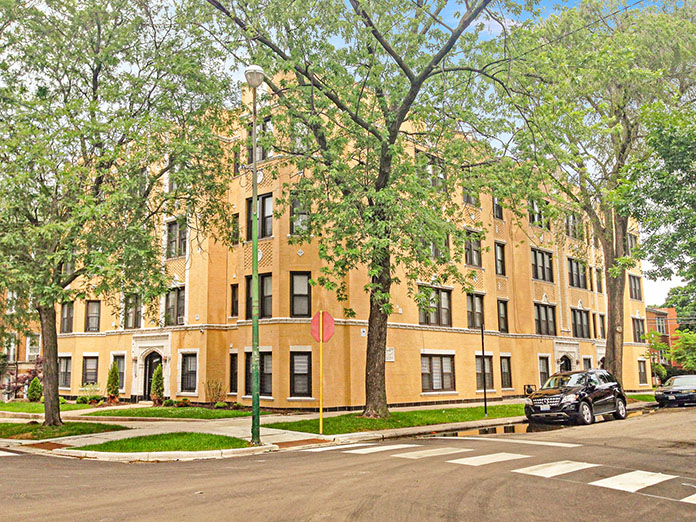 Interra Realty, a Chicago-based commercial real estate investment services firm, announced it brokered the off-market sales of two multifamily properties in Chicago's Rogers Park neighborhood for a total of $9 million.
7320 N. Damen Ave., a 44-unit rental community built in 1928 and last renovated in 2012, sold for $6.2 million, or $141,000 per unit. Its apartments, which include two- to four-bedroom floor plans, were 97 percent occupied at closing.
The second property, a 20-unit apartment building at 2034 W. Arthur Ave., traded for $2.8 million, or $140,000 per unit. Built in 1930 and updated in 2012, it includes a mix of one- and two-bedroom apartments that were fully occupied at closing.
 Interra Senior Managing Partner Brad Feldman represented both the seller, Marc Realty, as well as the buyers. Becovic Residential LLC, which owns and operates over 1,700 apartment units in Chicago, purchased the Damen Avenue property, while the Arthur Avenue building was acquired by a local investment group. Feldman was assisted by Interra Associate Conor McInerney in the Damen Avenue transaction.  
"The seller achieved very strong prices for these properties, demonstrating the appeal of the Rogers Park submarket," said Feldman. "Marc Realty acquired both buildings nearly a decade ago, after the prior owner lost them in a failed condominium conversion, and was able to reap considerable upside from the original investment. For the buyers, it was an opportunity to expand their holdings in a strong North Side neighborhood that continues to experience rent growth."
Feldman was able to leverage his extensive network of buyers to arrange six tours of 7320 N. Damen and 12 tours of 2034 W. Arthur, resulting in multiple written offers on each property. The buildings feature condominium-quality finishes, including upgraded kitchens, baths and in-unit laundry, and have updated plumbing, electric, windows and roofs.
"Over the period of the seller's ownership, cap rates in Rogers Park have compressed from the 9-10 percent range down to 6.75-7 percent, and per-unit prices have risen from around $100,000 to the higher levels achieved through these transactions," he said. "The seller had foresight and was able to capitalize on an improving market."
The properties are located about 10 miles from Chicago's downtown, which is accessible via Lake Shore Drive, the CTA Red Line or Metra UP-N Line. They also offer proximity to the lakefront and Loyola University.