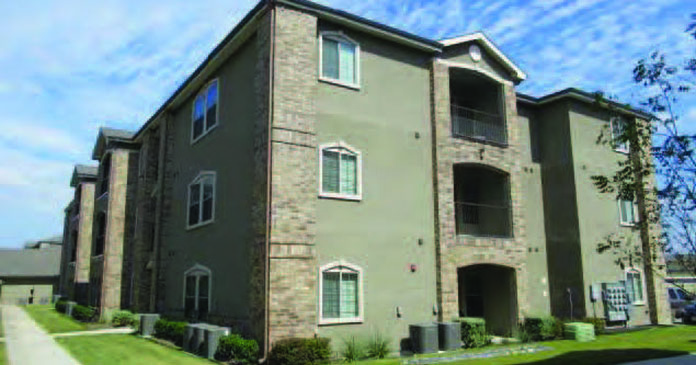 Nova Capital, a Los Angeles-based real estate capital advisory firm, has secured $27.385 million in debt and equity financing on behalf of Darwin German Real Estate, a full service real estate investment firm that specializes in multifamily investments, for the acquisition of Gold Creek Apartments, a 255-unit Class A multifamily property in Dallas, Texas.
The financing, arranged by Nova Capital Managing Director and Founder, Steven Yazdani, comprises a $21.385 million senior loan and $6 million in equity.
"Lender appetite for multifamily product remains strong, especially in high-growth markets such as Dallas Fort-Worth," says Yazdani, who notes that the DFW metroplex is leading the nation in job growth for its third consecutive year, with 127,600 new jobs added in 2019.
"The challenge in this market is not availability of capital—it's achieving the right flexibility in terms and structure," Yazdani continues. "In this case, Darwin German—a long-time Nova Capital client with whom we have a strong, trusted relationship—is an experienced owner that is nimble and responsive, with a clear business plan focused on value-add and yield-based investment opportunities. By identifying multiple sources of debt and equity, the Nova Capital team was ultimately able to create a capital stack that met each of the client's needs for this acquisition."
Nova Capital sourced the senior loan from one of the largest Freddie Mac DUS lenders in the U.S.; the equity was provided by an internally managed real estate investment trust.
Built in 2016, Gold Creek Apartments is 97 percent occupied and is situated on an 11.671-acre parcel in the economic and cultural hub of North Texas.
"As specialists in the Dallas/Fort Worth Metroplex since 1991 and owners of more than 2,100 units in the region, our team immediately recognized the value in acquiring this well-located, stabilized asset on behalf of our investors," says Darwin German, President of Darwin German Real Estate. "Driven by robust fundamentals, the DFW region is already home to three of the 10 largest U.S. companies (Exxon, AT&T, and McKesson), while major tech firms such as Uber and Salesforce are continually increasing their investments in the area. This corporate growth, coupled with the high quality of life here in Dallas has made Texas—and specifically North Texas—one of the most popular destinations for interstate moves in the country."
German notes that Gold Creek Apartments is well-positioned to benefit from rising renter demand as a result of this exponential growth.
Located at 704 Dale Lane in White Settlement, TX, the gated apartment community offers a mix of one- and two-bedroom floor plans with a host of modern amenities, including collaborative BBQ/picnic areas, a business center, dog park, fitness area, and sundeck.
Darwin German plans to implement minor upgrades to further enhance the property's interior and exterior.
"Our firm approaches every investment with an 'investor-first' mindset," says German. "We see this asset as an opportunity to harness the power of the massive migration the DFW metroplex has garnered over the past decade while also benefiting from long-term ownership of this stable, cash-flow Class A asset. In keeping with this strategy, we are actively seeking additional value-add acquisition opportunities in the Dallas multifamily market."