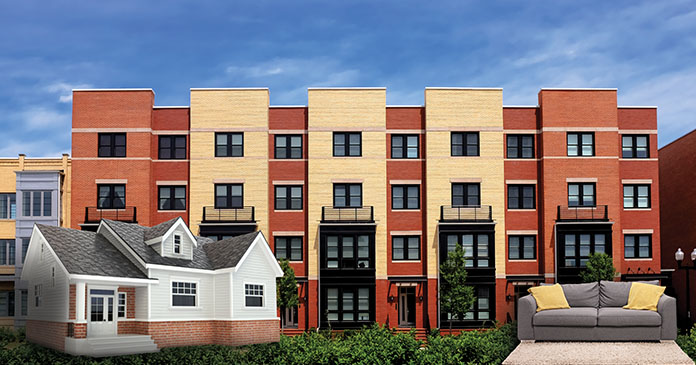 Rental demand continues to grow in 2020 giving real estate investors an immediate opportunity to make money in the coming year. According to the Urban Institute's Housing Finance Policy Center, single-family homes for rent are the fast-growing segment of the U.S. housing market with an estimated 3.4 million millennials preferring to rent rather than buy a home. However, due to tight rental inventory, the biggest challenge that investors will face in the coming year is finding solid opportunities in some of the most desirable markets.
In order for investors to be successful in 2020, it's important to pay attention to emerging trends in the SFR space.
Lucrative deals will continue to be available to real estate investors across the United States, however, dwindling inventory and lack of affordability in certain markets will pose a challenge. Investors need to know where to look to track down opportunities.
Tracking hot markets
According to the Urban Land Institute and PricewaterhouseCooper's "Emerging Trends in Real Estate 2020" report, the top five highest-ranked markets for investment and development opportunities in the coming year are Austin, Texas; Raleigh-Durham, N.C.; Nashville, Tenn.; Charlotte, N.C.; and Boston, Mass. These markets ranked high because they provide abundant employment opportunities and a good quality of life. However, the cost of homeownership is still a challenge making them attractive to renters.
Realtor Magazine delved further into this report and flagged additional markets as "ripe for discovery" based on the fact that they had populations exceeding 1 million and displayed double-digit growth rates. Markets to watch include Jacksonville, Fla.; Salt Lake City, Utah; Columbus, Ohio; Cincinnati, Ohio; and Louisville, Ky.
What it comes down to is finding the areas where renting continues to be a more affordable option than buying that is where investors should focus their attention.
Build-to-rent
Once a small segment of the market, the build-to-rent niche is growing rapidly. A lack of housing inventory or the higher cost of homes in many markets is pushing investors to focus on new construction opportunities. However, unlike in the past, investors are building single-family homes solely for the purpose of renting them out rather than selling. Holding these properties as rental ensures a long-term revenue stream versus a slim profit margin the investor would see from the sale of the new construction home.
Developers are turning their attention toward building large professionally-managed communities of detached single-family homes specifically as rentals.
These communities offer the best of both worlds to tenants, offering shared amenities that renters often seek in an apartment building while providing the comfort and privacy of being in a single-family home.
The expansion of the build-to-rent trend is just beginning and should be an area of the market that all real estate investors should be aware of.
Short term vacation rentals
Short-term vacation rentals continue to be a growing area of opportunity for real estate investors. Short-term rentals, like those listed on Airbnb and Homestay, provide investors with the opportunity to diversify their portfolio and increase the amount of cash flow they collect every month.
Unlike a fixed monthly paycheck from a long-term renter, short-term rental properties have the potential to double or triple that amount in a shorter period of time.
Overall, short-term rental opportunities should continue to be a great area for investors. It is important to note that investors that decide to dive into the world of short-term rentals need to be cognizant of existing or upcoming laws and regulations that could affect the future of these property types.
Demand for rentals across the U.S. doesn't show any signs of slowing down. According to an article from forbes.com, 35 percent of renters across the U.S. are in SFRS and an estimated 13 million new rental households that are expected to form by 2030. There will be significant opportunities for investors with single-family rentals for the foreseeable future, however, it is up to the investor to identify the emerging trends and up and coming markets to make the most of this ever-growing space.
---
Author Erica LaCentra, mpamag.com