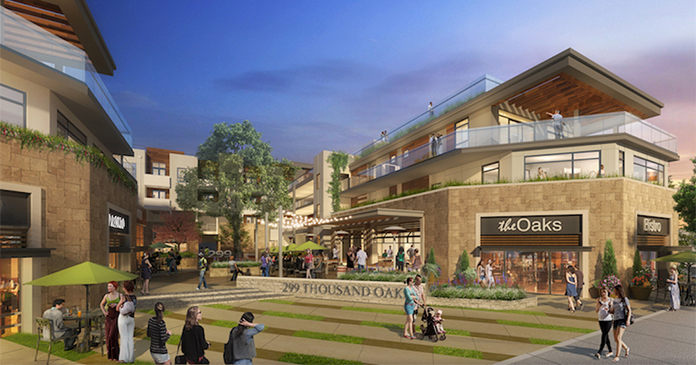 Dekel Capital, has arranged $59 million in construction financing on behalf of The Latigo Group, which has started work on the first significant multifamily project to be developed in Thousand Oaks, CA since 2007.
When completed, the 3.2-acre, mixed use-development at 299 East Thousand Oaks Boulevard will include 142-unit Class-A apartment homes, 9,820 square feet of ground-level retail and parking for 239 vehicles.
After securing the construction financing from a publicly traded REIT and a Life Insurance Company, Latigo moved forward with the development closely adhering to local and state guidance for construction sites, according to Dekel principal Shlomi Ronen who arranged the financing.
"Despite the havoc that has literally shut down the real estate industry by the Covid-19 pandemic, our two lenders closed and funded their capital," said Ronen. "The lack of housing construction in Thousand Oaks over the last decade has led to a notable supply/demand imbalance. Amid the State lockdown and with financing in place, our client was able to move forward, taking all the necessary and appropriate steps to protect the workers, in order to address this housing need as soon as possible."
299 Thousand Oaks is located on the city's main primary east/west arterial and is near several major shopping and entertainment destinations including 1.3 million-square-foot regional shopping center The Oaks Mall, and the Thousand Oaks Civic Arts Plaza. The project falls within the Thousand Oaks Boulevard Specific Plan which, according to the city's website, "guides development to revitalize, beautify and create a 3.5-mile mixed-use, pedestrian friendly destination between Duesenberg Drive and Moorpark Road."
The four-story property includes studio, one- and two-bedroom units which will be offered at an attainable price point for the average two-income working household. Eleven units will be designated as affordable housing for low income families. Amenities include a 3,000-square-foot fitness center, pool and garden courtyards, and open space at the rear of the site. The project will also include state of the art "smart technology"  including keyless entry and remote thermostat control. To activate the street, the Sponsor is exploring a variety of dining options including two restaurant concepts and a specialty coffee shop.