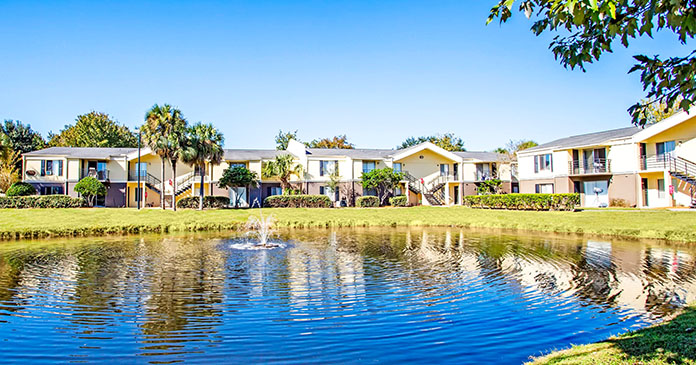 Franklin Street has brokered the sale of Aventura Apartments, a 144-unit apartment community located in the city of Orlando, Florida.
Franklin Street's Tampa multifamily investment sales team, Darron Kattan, Zach Ames, Kevin Kelleher and Avery Jordan, represented the seller, Minnesota-based Orlando Leased Housing Associates VI, LLLP, and the buyer, Florida-based Aventura Orlando Apartments, LLC in the $18,163,500 all-cash transaction. The buyer paid $126,135 per unit.
"This was the buyer's first asset in the Orlando area, and we managed to secure an all cash closing despite the current circumstances of the COVID-19 pandemic," said Darron Kattan, managing director in Franklin Street's Tampa office. "Orlando was viewed as one of the hottest markets in the country and we were achieving increasingly higher per unit values with every transaction. The impact that this outbreak will have on the Orlando market is not yet known, but it is likely to be significant.
Aventura Apartments is located at 5300 Cinderlane Parkway, Orlando, Florida.  Built in 1984, Aventura Apartments spreads out over 7.45 acres and includes a brand-new fitness center, an upgraded pool and patio and a new outdoor children's play area.  Aventura Apartments are conveniently located near Downtown Orlando, International Drive, Orlando International Airport and all of Orlando's most popular tourist destinations.