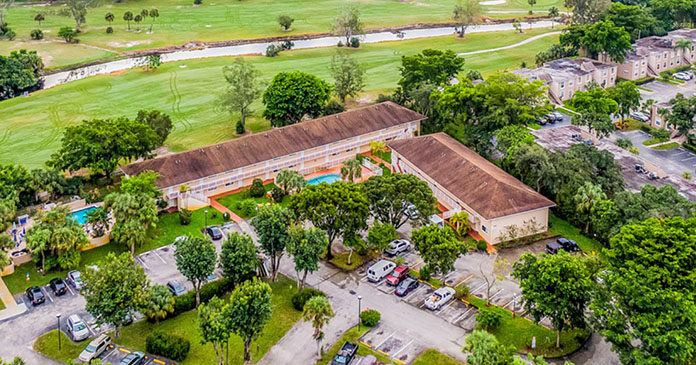 Franklin Street has brokered the sale of Fairway Gardens, a 28-unit multifamily property located on a golf course in the city of Margate, Florida.
Franklin Street's Fort Lauderdale multifamily investment sales team, Travis Jones, Dan Dratch, Greg Matus, AJ Stanford, and Ryan Wold closed the $4,500,000 all-cash deal in 46-days within 5 percent of the asking price.
Franklin Street's Evan Seacat, Ryan Cassidy and Alec Laetham provided insurance for the new buyer.
"The Sellers were interested in testing the market but saw the value Franklin Street could deliver." said Travis Jones, Senior Associate, Franklin Street. "We received multiple offers and, in the end, received a record number for this asset class in this particular area. The offer was all cash and the closing went smooth even amongst the stresses of the COVID-19 pandemic."
Fairway Gardens is located at 1150-1170 NW 80th Ave, Margate, FL.  Built in 1989, Fairway Gardens has 28-units spread across 1.68 acres.