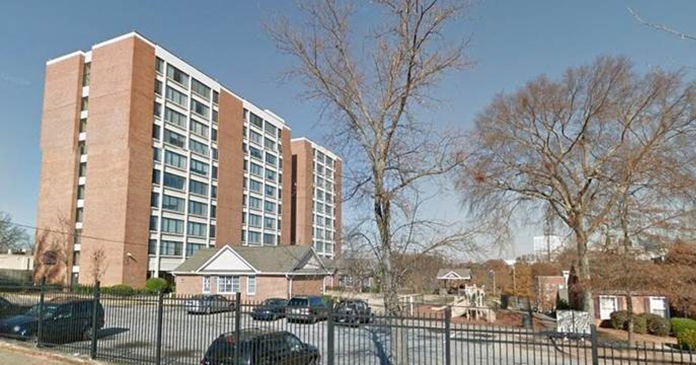 A joint venture of Jonathan Rose Companies and Columbia Residential, in conjunction with neighborhood non-profit SUMMECH Community Development Corp., has acquired City Views at  (City Views), a 181-unit family Section 8 and LIHTC community in the rapidly revitalizing Mechanicsville neighborhood near downtown Atlanta, GA for $25 million.
The property of garden style apartments ranging from 2-5 bedrooms and a tower of one bedrooms was out of its initial Low Income Housing Tax Credit (LIHTC) compliance period and had only approximately five years remaining on its existing Housing Assistance Program (HAP) contract. In addition, its Section 236 use restrictions limiting rentals households with incomes at or below 80 percent of the area median income and limiting rents to HUD-approved, cost-based rates were expiring in 2020. This acquisition preserves this vital affordable housing in Atlanta.
"Our development and investment renews the HAP contract covering 154-units for 20 years and preserves the affordability of all units at a mix of 40 percent, 60 percent and 80 percent AMI levels through the new LIHTC income-averaging set-aside program for the next 30 years," said Brandon Kearse, Director of Acquisitions at Jonathan Rose Companies, one of the country's leading developers and investors in sustainable, affordable, and mixed-income multifamily real estate. "We are once again thrilled to partner with Columbia Residential, our local co-developer and property manager, in preserving this much-needed affordable housing."
A $16.5 million renovation of the property is planned. Several thousand square feet of community space that had been previously closed off and used for storage will be reactivated, including a state of the art fitness center, craft room, package room, upgraded laundry facilities, community room with warming kitchen and free Wi-Fi, a computer learning center and updated management and resident services offices.
The building will be renovated with new roofs, windows and elevators; façade and brick repairs and repointing; and improved ADA accessibility. Other major improvements will include the replacement of the waste plumbing and vent stacks, as well as the conversion of a two-pipe boiler-chiller system to individual in-unit air conditioning and ventilation systems.
The apartments will also be completely renovated, including new LVT flooring, new kitchens, new bathrooms, Energy Star appliances, low-flow plumbing fixtures and LED light fixtures, achieving green certification. Residents will be temporarily relocated off-site on a rolling basis, in durations of less than 30 days each. Total renovations are expected to last 19 months.
"Atlanta's growth and economic success has accelerated the critical need for the preservation of existing affordable housing," said Christina Davis, Senior Development Manager for Columbia Residential. "In addition to renovated physical structures we are excited to now staff the community with a full time resident services coordinator to serve families. This investment extends Columbia Residential's longstanding investment in quality housing in Mechanicsville and the City of Atlanta."
The JV partners expressed their thanks to the Georgia Department of Community Affairs, URFA/InvestAtlanta, City of Atlanta Councilwoman Cleta Winslow, the City of Atlanta Division of Economic Development, Fulton County/SelectFulton Economic Development, U.S. Bank, Capital One, and Freddie Mac.