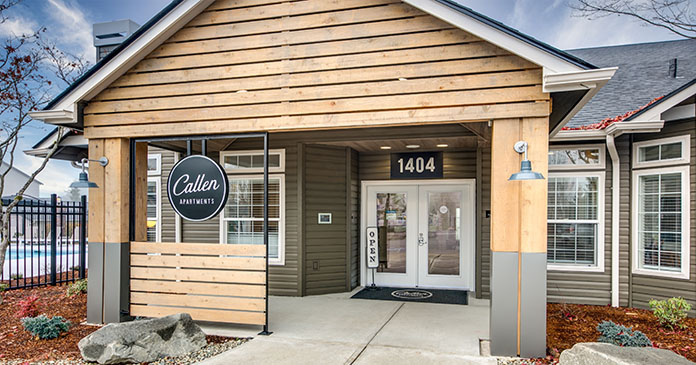 Thayer Manca Residential has secured a $26,800,000, Fannie Mae refinance loan for its Callen Apartments, in Lacey, Washington. The 10-year, 2.99 percent fixed-rate loan includes full-term, interest-only debt service.
"The maximally low mortgage payments afforded by this outstanding loan are a perfect fit for this property and our partnership's goal of creating a very durable, long-term stream of income for our investors" says Bruce Thayer, TMR Principal.
The 189-unit Callen Apartments, was acquired by a TMR sponsored partnership in February of 2018 and has since undergone the majority of a comprehensive, $3,700,000 value-add renovation designed to reposition the property as an upscale rental address within the community. Upgrades include a renovated clubhouse, modern 24-hour fitness center, various amenity additions and market-leading, apartment interior renovations.