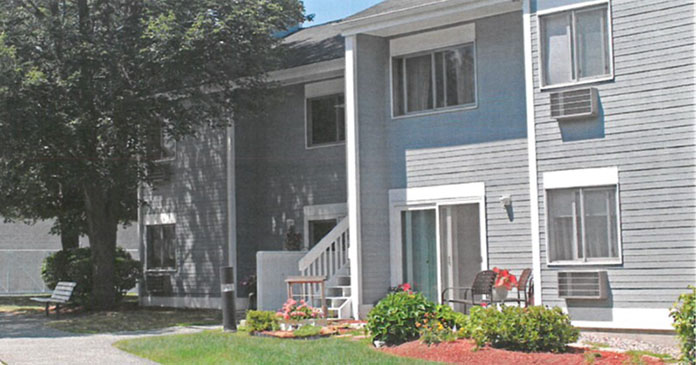 MassHousing  has provided $7.9  million in  affordable housing financing to  the non-profit Community Teamwork, Inc. (CTI) to  preserve affordability  for lower-income senior citizens at the 60-unit Merrimack Valley Apartments in Methuen and extend affordability at the community for at least 23 years.
"MassHousing was pleased to complete the refinancing of this important affordable housing resource for senior citizens in Methuen,"  said  MassHousing  Executive Director  Chrystal Kornegay.  "Community Teamwork, Inc. is a mission-driven organization that has worked for more than 50 years to help improve the lives of residents in the Merrimack Valley and we commend them for their commitment to not only the seniors at the Merrimack Valley Apartments but to everyone they serve."
"Community Teamwork, Inc. is extremely pleased to be able to extend the affordability of this senior residential community that was built in 1983. The funds will enable us to update and maintain the property as affordable housing for many more years, increase the services to the residents, and enable CTI to create and preserve more affordable housing in the future," said Bill Lipchitz, Director of Real Estate Operations for Community Teamwork.
CTI refinanced  Merrimack Valley Apartments through  MassHousing's  Multifamily Accelerated Processing (MAP)/Ginnie  Mae Joint Venture Initiative with lender partner  Rockport Mortgage Corporation.  MassHousing  offers the MAP/Ginnie  Mae loan program to the owners of rental housing through the U.S. Department of Housing and Urban Development (HUD). HUD provides  expedited Federal Housing Administration  (FHA)  insurance  approvals through  the MAP program.
The combination of FHA insurance and a  Ginnie  Mae guarantee  enables  borrowers  to access  taxable  mortgage  financing  with lower interest rates,  while preserving and extending affordability for hundreds of low-income senior citizens and families.  MassHousing  is providing CTI with a $7.9 million, 35-year permanent loan.  The refinancing allowed CTI to refinance the prior MassHousing mortgage with a 6.21-percent interest rate to the new permanent loan with a 3.30-percent interest rate.
"The city of Methuen continues to see an increase within the senior citizen demographic and as such, the market demand for safe and affordable housing also continues to grow,"  said Dan Lyons, President of Rockport Mortgage Corporation.  "The collaborative efforts extended to preserve these much-needed properties, serving at-risk populations as they do, is critical. We're extremely proud of the ongoing work we do with MassHousing across the state, through the Joint Venture Program, in support of these housing preservation initiatives."
Located at 20 Calumet Road in Methuen,  Merrimack Valley Apartments consists of 60 age-restricted, one-bedroom apartments, contained in six two-story buildings constructed in 1983. All 60 apartments are subsidized by a federal Section 8 Housing Assistance Payment contract, which will be extended for 20 years when the current contract expires in three years.
The property has also undergone some moderate renovations, including accessibility and security upgrades.
The property manager is Peabody Properties.
MassHousing has financed  two rental housing communities in Methuen involving 157 housing units  and $18.8 million in original financing. The agency has financed 899 home mortgage loans  in  Methuen  totaling $130.4  million in financing.