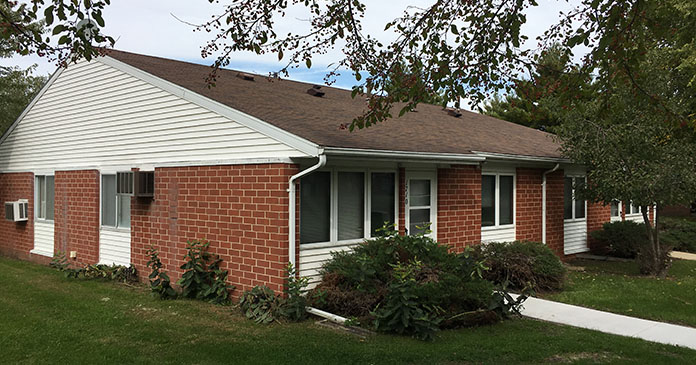 Affordable Housing Investment Brokerage Inc. recently sold two Waterloo, Iowa apartment complexes, Mt. Carmel and Mt. Village, for $2,800,000. Managing Director Kyle Shoemaker and Senior Vice President Dan Piatkowski, represented both the purchaser, a non-profit, and seller, a private investor, to complete the transactions.
"Operating under a senior designation, both complexes have 100 percent project-based Section 8 coverage through two HAP contracts," said Shoemaker. "The buyer will preserve and commit to long-term affordability by completing a Low Income Housing Tax Credit (LIHTC) renovation post-closing."
The properties are adjacent and operate as one out of the same office.  Mt. Carmel, located at 1603-1609 Mt. Carmel Dr., is a 13-building apartment complex comprising 50 units. Originally built in 1980, floor plans include 48 one-bedroom units and 2 two-bedroom units.  Mt. Village, located at 1702-1705 Mt. Village Dr., is an eight-building apartment complex comprising 30 units. Originally built in 1992, floor plans include 22 one-bedroom units and eight studio units.
"Senior residents are attracted to these properties for many reasons including floorplans with single story construction and individual entrances, as well as a quiet location adjacent to Allen Hospital." said Dan Piatkowski, who focuses his brokerage efforts throughout the Central and Southwest part of the country.