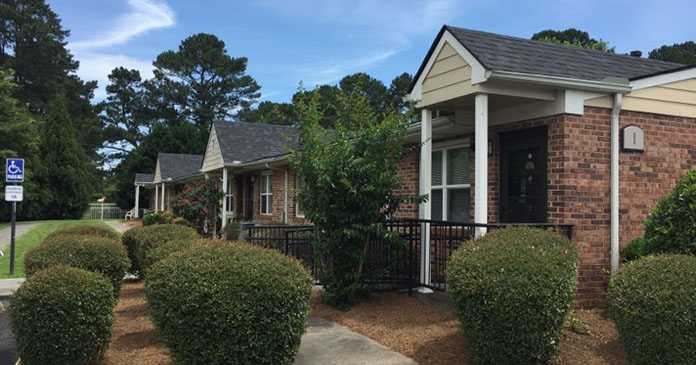 JLL Capital Markets announced that it has closed the final transaction of a 20-property Project-Based Section 8 (HAP) portfolio sale totaling 1,763 units and $106 million across Georgia, North Carolina and South Carolina.
JLL marketed the property on behalf of the seller, Ambling. Preservation Partners Development; Infinity Real Estate Advisors, LLC; and Jonathan Rose Companies each acquired parts of the portfolio.
"Ambling has a deep history of developing and preserving best-in-class affordable housing communities throughout the Sunbelt, and this portfolio sale represents a culmination of those efforts" said Mike Godwin, CEO, Ambling. "We were excited to work with a group of buyers who were equally committed to preserving the portfolio's long-term affordability. We are thankful for the deal team's collective efforts, including each buyer, as well as the successful process facilitated by the JLL Affordable Housing Team."
Preservation Partners Development purchased 12 communities in Georgia, including Athens Gardens and Clarke Gardens in Athens; Glynn Isle Townhomes in Brunswick; Calhoun Gardens in Calhoun; Cartersville Gardens in Cartersville; Bridge Creek and Merrimac Village in Fitzgerald; Forsyth Gardens in Forsyth; Catoosa Gardens in Fort Oglethorpe; Riverside Gardens in Macon; Statesboro Summit in Statesboro and Burkestone Place in Waynesboro. Clarke Gardens, Athens Gardens, Calhoun Gardens, Catoosa Gardens, Cartersville Gardens and Forsyth Gardens are currently in the middle of a substantial rehabilitation, that will include updated interiors as well as updated and improved community spaces for residents.
Infinity Real Estate Advisors, LLC acquired two North Carolina properties, Fayetteville Gardens in Fayetteville and Salem Gardens in Salem, and five South Carolina communities, Anderson Village in Anderson, Phoenix Place in Greenwood, Manning Gardens in Manning, Mauldin Gardens in Mauldin and Seneca Gardens in Seneca.
Jonathan Rose Companies acquired Savannah Summit in Savannah, Georgia.
The JLL Capital Markets team representing the seller was led by Senior Managing Director and co-head of JLL Affordable Housing Doug Childers and Director Michael Fox along with Senior Managing Director Ryan Clutter.
"The sale of the Ambling Portfolio represents an essential preservation of affordable housing, made possible by the tremendous, collective efforts of the Ambling team and each respective buyer Childers, said. "The transaction was executed across a variety of acquisition strategies, requiring coordination between multiple capital sources, state agencies and HUD, the result of which was an accretive outcome for all parties involved."
JLL Capital Markets is a full-service global provider of capital solutions for real estate investors and occupiers. The firm's in-depth local market and global investor knowledge delivers the best-in-class solutions for clients—whether investment advisory, debt placement, equity placement or a recapitalization. The firm has more than 3,700 Capital Markets specialists worldwide with offices in nearly 50 countries.
Deal secured by Holliday Fenoglio Fowler LP ("HFF") prior to being acquired by JLL on July 1, 2019.