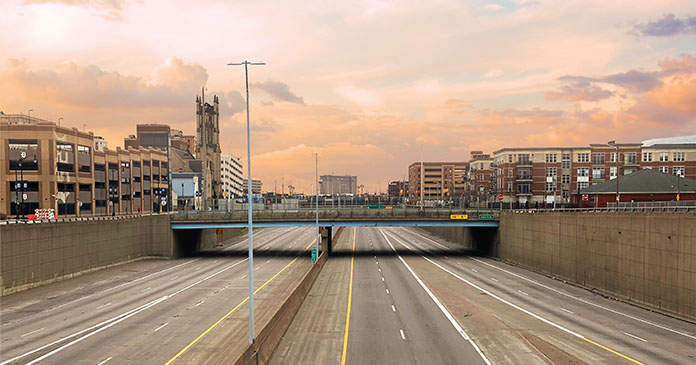 As cities, counties and states begin loosening lockdown orders and allowing non-essential businesses to open, apartment owners are weighing strategies to ride out the economic disruption caused by the COVID-19 pandemic and finding slivers of positivity amidst the uncertainty.
Consumer sentiment in Q1 2020 saw the largest decline ever recorded in US history and the government responded with the largest ever stimulus payout, the $2 trillion CARES act, with the bulk of the funds allocated for individuals and small businesses and a slightly lesser amount to support large corporations and government.
One sure fact emerging from the pandemic is that the subsequent global economic downturn and US recession triggered by the medical crisis is much deeper than the recession of 2008.
RealPage, Inc. chief economist Greg Willett puts the situation into perspective. "Nine million jobs were lost in 2008/09, but almost all jobs gained over the past decade were lost in one month in the current downturn," he said.
By the end of May, 40 million people in the US had filed for unemployment, but that number doesn't begin to reflect the true devastation. According to a national survey conducted in mid-April by the Economic Policy Institute, millions of newly jobless are going without benefits because state unemployment offices have been unable to keep up with the avalanche of new claims, suggesting many more people are out of work than counts reveal.
Nearly two thirds of renter households report income loss and 48 percent of those said the loss was catastrophic, according to a recent survey by multifamily talent management company Grace Hill.
If there are mitigating circumstances, they are that most job loss is industry and market specific. The sectors most impacted are leisure and hospitality. On the other hand, the information/technology and government sectors saw job creation, especially in Raleigh/Durham, Austin, Sacramento and Washington, D.C.
"So, no cuts in government and information/technology and only minimal cuts in finance. But the small businesses simply can't survive much of an interruption. Many restaurants are gone and the trends we already were seeing in retail of consumers moving online for certain types of purchases will be accelerated. One question is whether department stores will still be around when this is over," said Willett.
Upscale department store Neiman Marcus and other retailers have filed for bankruptcy protection or liquidation.
Ability to pay
An analysis in April by the NMHC showed that 89 percent of renters nationwide had made at least a partial rent payment by the 19th of April and by April 26, 91.5 percent of renters at professionally managed properties had paid full or partial rents, according to the NMHC Rent Tracker tool.
"Given the huge number of layoffs and COVID-19 related income losses, we all were relieved and a bit surprised that April rent payments were down only a little," said Willett.
More good news came in May, when the NMHC reported that 1.6 percent more of residents month over month made at least a partial rent payment through May 20.
The biggest impact in late payments is being felt in Class C product, likely because that segment of the population has less savings, said Willett. Payments also are sluggish at high-rise properties, due to reduced demand from the corporate housing industry and to units designated for short term rental going vacant, he believes.
According to the NMHC rent tracker, corporate housing was late to pay rent for even occupied units and industry speculation is that the sector is trying to preserve cash in the face of economic uncertainty.
"Any difference in geography is tied to industry composition and places most impacted by COVID-19, like New York, New Orleans and Las Vegas, the latter because it's the number one hospitality market in the nation, where 28 percent of incomes are derived from the sector," said Willett.
The Trump administration responded to the impact of the virus on the housing industry by halting foreclosures on government-backed mortgages and directed the Department of Housing and Urban Development to suspend evictions until the end of April.
The Federal Housing Finance Agency followed by directing Fannie Mae and Freddie Mac to suspend all foreclosures and evictions for at least 60 days for owners with mortgages backed by the government sponsored entities. State governors, in turn, extended eviction and foreclosure suspensions for renters and homeowners.
A second phase of the stimulus, H.R. 6800, the Health and Economic Recovery Omnibus Emergency Solutions (HEROES) act passed the House by party line vote on May 16 with provisions that would have dire impacts to the nation's rental housing operators that provide homes for 40 million American households.
The bill would extend the current CARES eviction moratorium to apply to every single-family and multifamily rental while suspending fee collection and halting eviction cases due to nonpayment of rent for 12 months from the date of enactment.
NMHC is lobbying for an emergency assistance program for renters whose rapidly depleted savings is interfering with their ability to pay rent and is working to prevent the long-term extension of the CARES federal eviction moratorium that could devastate landlords already struggling to cover their expenses.
At the end of April, as apartment operators braced for May and June, 64.7 percent of owners surveyed said they would put off raising renewal rates indefinitely, 11.2 percent will get what they can and 10.3 percent will actually cut rents to help retain occupancy.
Rent prices that have risen 50 percent over the past decade began to deteriorate in May on a month over month basis in gateway markets and tech hubs, some of which had the greatest numbers of infections. Both rents and incomes in markets depending on oil and tourism are expected to be hardest hit.
New leases being signed are being signed at lower rates, said Willet.
"And, if you have residents who are paying rent, you want to hang on to them," said Willett, advising owners to protect their current rent rolls by working out deals with residents who are short on funds and possibly extending their leases on the back end to allow for deferred rents now.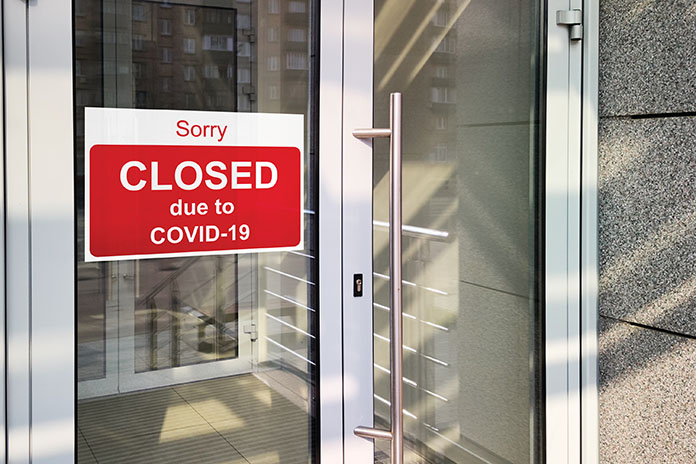 Influencing behavior
Most big apartment owners were quick to negotiate these rent deferral and payment plans, but small owners, which make up 95 percent of the nation's rental industry, are hit especially hard when they do not get rent payments from their tenants in time to pay their own mortgages and other bills.
In the current market disruption, single-family homes have outperformed multifamily on early rent collections—good news for individuals who own and rent out second homes and depend on the receipts.
During a resident sentiment webinar series, hosted by Grace Hill on April 28, focused on the outlook for May rent collections, participant Adam Waytz, associate professor of management and organizations at Northwestern University, Kellogg School of Management, explained how highlighting social norms can help promote a desired behavior among residents.
"Communicating to residents that their neighbors have been willing to pay at least some of the month's rent can help to convince them to make a similar gesture and even sign a pre-commitment for the next month's rent," he said.
Just as important, he said, are material gestures on management's part, such as waiving a credit card fee, allowing residents to access a premium program at no cost or paying a utility bill in difficult times—small gestures that go a long way with residents when brand equity is on the line
"Operators that provide a high level of customer service will be rewarded with resident loyalty," Waytz said.
But loyalty will only go as far as the residents are able to pay rent.
Adjusting to a post-pandemic world means owners also should focus on new ways to satisfy resident demand for security and cleanliness and rethink amenity packages. Emphasis will again be on business centers as more people work from home and community spaces may be retooled to allow for safe distancing, according to Grace Hill.
Positive signs
In Q1, RealPage reported property website traffic down 20 percent year over year and changes in leasing metrics pointed to a slowdown in online activity and guest card creation, down 36 and 35 percent, respectively.
But apartment operators noticed encouraging signs amidst the COVID-19 uncertainty at the end of April. Website traffic and guest card creation improved and, although both had tanked around March 25, the trend is now curving upward.
Grace Hill found that four in 10 renters plan to move in the next six months, a trend that also was reported by RENTCafe, based on a survey of 9,000 respondents on the Internet Listing Service's website.
RENTCafe found that 62 percent of renters who planned to move before the pandemic, but put the plans on hold, plan to move again as soon as they find a suitable apartment.
Data reveals that online apartment searches and virtual tours of units have increased 10 percent, suggesting people's hunts for new rental homes has returned to pre-pandemic levels.
The data that points to consumer optimism in apartment renting is welcome, given the dive that online traffic took in March after the World Health Organization declared the novel coronavirus outbreak a pandemic.
But good news is tempered by the reckoning that temporary reprieves from eviction and foreclosures will end and back rent and mortgage payments will again come due. Many cash-strapped renters may move in with family members or double up with friends.
Other metrics
Willett does not expect new multifamily construction starts in the near future, except in the affordable housing sector. Apartment construction is just off its multi-decade high, with ongoing projects totaling around 600K market rate units in various stages, with Dallas/Ft. Worth, Los Angeles and Washington D.C., leading the charge. These units must be finished and leased in a time of limited demand, when 900 properties totaling 224K units already are in lease-up limbo, which could add six months to the typical 12- to 18-month stabilization period for new assets, said Willett.
RealPage expects occupancy to fall at least 200 basis points through the end of next year, but the strong occupancy in early 2020 should provide some cushion for the coming downturn. Class B assets in suburban locations are the best performers, but A class suburban properties also are in comparatively good shape, said Willett.
"Acquisitions will experience reduced volume and a bit of a break. Sales prices for apartment properties are at last year's high and remain the most desired real estate asset class, but the recent pause in investment activity in Asia is expected to flow over into the U.S.
"Last recession, a lot of capital was put in distressed asset funds and everyone waited for fire-sale pricing that never happened. Pricing will come down a little and a handful of properties will be bargains, but with so much capital searching for deals, any repricing is not going to be huge," said Willett.
---
Author Wendy Broffman