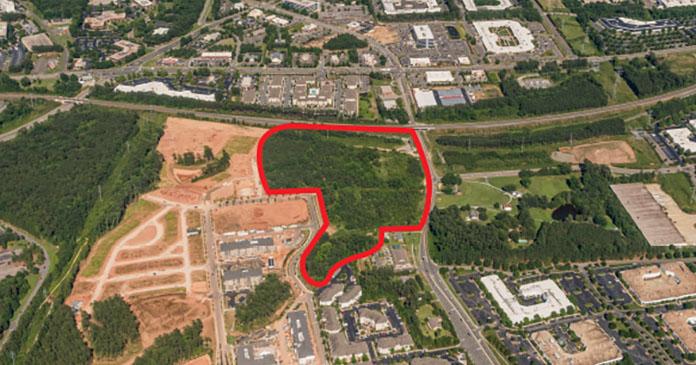 JLL Capital Markets announced it has closed the $10.9 million sale of Davis Park East, a 21.07-acre, shovel-ready, multihousing development site adjacent to the Research Triangle Park node in Durham, North Carolina.
JLL marketed the property on behalf of the seller, Lee Properties Group, and procured the buyer, a joint venture with Wood Partners and Stockbridge.
Davis Park East is approved for up to 403 multihousing units and 25,000 square feet of commercial space. Located at 4701 Hopson Rd. in Durham, the site is minutes from both Raleigh and Durham's downtowns. Davis Park East is within walking distance to retail and restaurants and is proximate to 2.5 million square feet of office space within the Imperial Center.
The JLL Capital Markets team was led by Director Sarah Godwin and Senior Associate John Mikels.
JLL Capital Markets is a full-service global provider of capital solutions for real estate investors and occupiers. The firm's in-depth local market and global investor knowledge delivers the best-in-class solutions for clients—whether investment advisory, debt placement, equity placement or a recapitalization. The firm has more than 3,700 Capital Markets specialists worldwide with offices in nearly 50 countries.
Deal secured by Holliday Fenoglio Fowler LP (HFF) prior to being acquired by JLL on July 1, 2019. Co-brokerage services provided by Jones Lang LaSalle Americas, Inc.