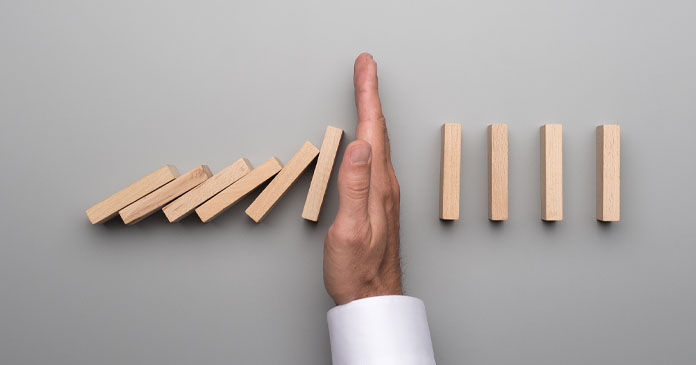 The term coronavirus has only been in our collective vocabulary since January, but it has consumed our world and drastically altered our daily lives. There is not one industry in this country that has not felt the impact of this virus in some way.
In the world of residential real estate, perhaps the most visible impact will be the inability for many people to pay their rent these next few months due to job loss.
As the nation shuts down activity to combat the spread of the virus, the bleak reality is that many people, particularly those in the service industry and small business world, no longer have an income. Recently, people across the country have become more vocal about their inability to pay or fully pay rent, staging rent strikes to make their concerns and voices heard.
While revenue loss in rent that cannot be paid will certainly pose a risk to the bottom line for property management companies, our own research (an AppFolio survey of 3,533 property management professionals across the U.S.) revealed that many companies are doing everything in their power to support their residents during this difficult time, including keeping communities safe, implementing eviction halts and delinquency policy adjustments and ramping up communications that offer educational and important information for residents.
While there is no one-size-fits-all approach to addressing this crisis for property management companies, there is a need for more proactivity and less reactivity across the board. Proactive measures to help curb the impact will be property management's best chance to ride out the storm successfully and help their residents do the same.
Keeping communities safe
The most common way property management teams are working to keep their residential communities safe is through limiting the spread. This includes measures like implementing social distancing rules for residents, staff and visitors, frequently disinfecting surfaces and increasing overall frequency of cleaning. Putting a pause on all maintenance work that is non-emergency is another smart adjustment property management teams can make at this time.
Slowing the spread is certainly in the best interest of any community, but that is not the only way property management teams are working to reduce the impact. There is a bit of creativity happening behind the scenes —this includes everything from virtual apartment showings to formally coordinating grocery delivery for elderly or more vulnerable residents.
Property management teams across the country must do everything in their power to act against this pandemic and its resulting impact. It is important for companies to create policies quickly to best address it, without waiting on local regulations to guide them. It is far better to have proactive measures in place than be caught off guard with no roadmap.
Facing difficult realities: collections
One of the challenging effects of this crisis is that it has led to job loss—many people do not have the money to pay last month's or next month's rent. However, business challenges aside, property management companies are and should continue to be receptive to changing collections processes amid the current crisis to help their residents. While local regulations will prevent some landlords from doing evictions, voluntarily changing eviction policies is something those who are able to should consider. This is much the case with delinquency policies, too.
Property management teams are well aware of the struggles their residents are facing and will continue to face in the coming months, so it is important to continue working to change policies, if able to, to better cushion the blow.
Top-notch resident communication
In this time of uncertainty and so many unanswered questions, one of the most critical steps property management can take is ensuring more frequent and effective communication with residents. Some of the communication might be purely educational, about how residents can best protect themselves and their neighbors during this time. Other communications might be more direct and informative about maintenance requests and the status of their requests.
There is bound to continue to be an influx of questions coming in from residents about what property management is doing to combat the impact of the virus, complaints about neighbors not social distancing or having larger social gatherings in their apartments or complaints about minor maintenance work being paused. Property management teams are and will continue to be hit hard with all kinds of emails asking a multitude of different questions, so it's crucial that communications with residents be top of mind.
Communication might also come in different formats—not everything is best left for email. To add more speed and urgency to communications, it might be a better option, in certain circumstances, to text directly with residents. It will be important for property management teams to determine how to best navigate communications over the next several weeks or months. The more effective they can be in it, the less frustration their residents will have in the long run.
Ultimately, there are so many ways property management businesses can play a pivotal role in making their teams and residents feel as well-informed as possible. Transparency on all fronts is key and will ultimately lead to safer residential communities. However, achieving this requires a solid plan of action for property management companies to proactively mitigate issues that have and certainly will continue to surface.
---
Author Nathaniel Kunes, AppFolio