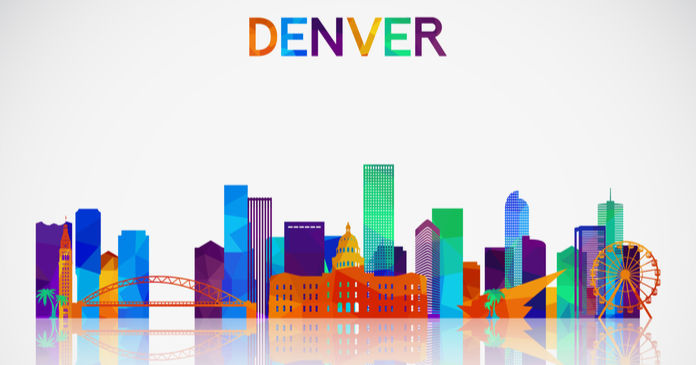 Nexus Commercial Realty recently presented a webinar outlining legislation being considered which affects multifamily housing. While the focus of the webinar was on legislation pending in Colorado, many of the issues being discussed there are also being considered in other states.
The COVID effect
Drew Hamrick of the Colorado Apartment Association started the discussion talking about eviction regulations. He said that housing advocates have been predicting an unemployment-driven eviction crisis ever since the economic shutdown was first imposed in response to COVID-19. To counter this expectation, Hamrick presented eviction and unemployment data from 2001 to 2019 which showed that evictions in Colorado were rising in the 2003-2007 time frame even as the unemployment rate was falling from 6 percent to 3.6 percent. After peaking in 2007-2008, evictions fell even as unemployment grew to more than 7 percent between 2009 and 2013. Clearly the relationship between unemployment rates and the numbers of evictions is not a simple one.
Hamrick presented information indicating that the eviction process in Colorado takes between 61 and 98 days to complete. In addition, historically, 87 percent of eviction filings are resolved by means other than an actual eviction. Hamrick said that a full eviction typically cost a landlord nearly $5,000 in missed rent and other costs, so landlords do not file for evictions capriciously. While the state moratorium on evictions in Colorado ended June 13, very few eviction actions have been filed since then. Hamrick's point is that the expected eviction wave may never materialize.
Changes that are coming
Attorney Vic Sulzer, of Tschetter Sulzer, next gave an update on new laws and executive orders affecting landlords.
A new rental housing law in Colorado prohibits discrimination based on sources of income. This means that all landlords will have to accept tenants using Section 8 vouchers or other government grant or loan programs. The law goes into effect January 1, 2021.
Another new law prohibits landlords from discriminating based on the tenant's immigration status. Landlords may no longer request or accept information on the applicant's immigration status as part of the application. Consequently, application lease documents may have to be changed to avoid treating people who cannot provide social security numbers differently from those who can. The law does recognize that landlords still have the right to verify that the applicant can afford to pay the rent.
An executive order from the Governor of Colorado requires that the 10 day demand notice period for non-payment of rent be extended to 30 days. The Governor has extended the applicability period for this change to August 11, 2020 and may extend it again.
In addition to state laws and regulations described above, the Federal CARES Act applies to certain covered properties. These properties have tax credit units, federally backed mortgages or Section 8 tenants. In the case of a property with Section 8 tenants, the provisions of the Act only apply to those tenants. The Act banned evictions for rent delinquencies for 120 days, although evictions for non-monetary issues are still allowed. The Act expired July 25. However, follow-on legislation is expected to be passed.
What the future may hold
Looking ahead, Hamrick described issues that he expects to be brought up in the Colorado legislature next year. The first issue he raised is inclusionary zoning. This is where the local government requires that a certain number of affordable units be included in a new development. This is presently prohibited by Colorado law but is perennially considered. Hamrick seems to think that this provision is unlikely to become law in Colorado. Enough legislators have been educated to understand that these sorts of laws create a cross-subsidy which reduces rents for some tenants by driving up rents for others, that proponents will have a hard time getting enough votes to enact them.
The legislature may also consider a cap on late fees. Past proposals have centered around extending the grace period for rent payment to 15 days and capping the fee amount at about 3 percent of rent.
Hamrick suggested that the recent imposition of a 30 day demand period via executive order may lead to a legislative effort to make this change permanent.
The legislature may also consider an energy benchmarking bill. This may take the form of requiring landlords to collect and publish their property's energy consumption information. The danger that Hamrick foresees with this legislation is that, once benchmarking data is available, the legislature may then mandate energy upgrades for the lower ranked units.
Another possibility that Hamrick mentioned is that legislators can use off-the-shelf rental housing legislation created by progressive housing advocacy groups to quickly push through changes. These are a wild card and are difficult to anticipate.
While this webinar focused on rental housing law in Colorado, the issues discussed will likely be familiar to rental housing providers around the country. The full webinar can be viewed here.