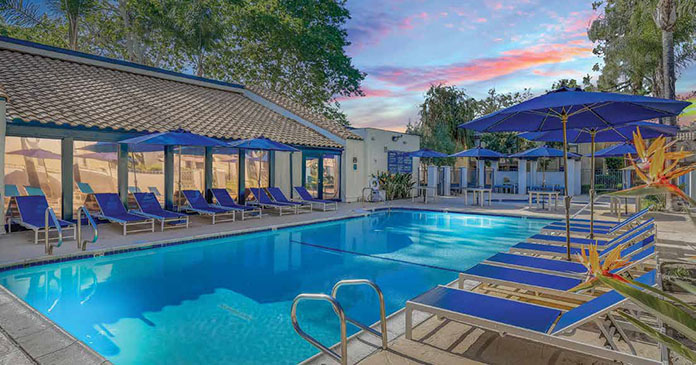 JLL Capital Markets announced the arrangement of a $30.58 million loan regarding the acquisition of the Amber Ridge Apartments located at 2421 Foothill Boulevard in the greater Los Angeles area of La Verne, California.
JLL worked on behalf of the borrower, Silver Star Real Estate, to secure the 10-year, floating-rate loan through Freddie Mac. The loan will be serviced by Holliday Fenoglio Fowler LP, a JLL company and a Freddie Mac Optigo lender.
Amber Ridge Apartments consist of 147 garden-style units and is located in the La Verne suburb of Los Angeles. With breathtaking mountain views, the apartment community is near various retail, restaurants and entertainment and about 30 miles from the downtown area.
Boasting a combination of both modern and classic apartment styles, Amber Ridge has a heated swimming pool, 24-hour fitness center, barbeque area with outdoor entertainment such as picnic areas, two playgrounds, a clubhouse and more.
The JLL Capital Markets team representing the borrower was led by Managing Director Greg Brown, Associate Nicolas Lench and Analyst Charlie Vorsheck.
"We were pleased to deliver our client with excellent rate and terms while working through the closing of this loan during the peak of the COVID-19 pandemic," said Brown. "The attractive loan terms will allow them to execute their business plan and drive their returns."
JLL Capital Markets is a full-service global provider of capital solutions for real estate investors and occupiers. The firm's in-depth local market and global investor knowledge delivers the best-in-class solutions for clients—whether investment advisory, debt placement, equity placement or a recapitalization. The firm has more than 3,700 Capital Markets specialists worldwide with offices in nearly 50 countries.