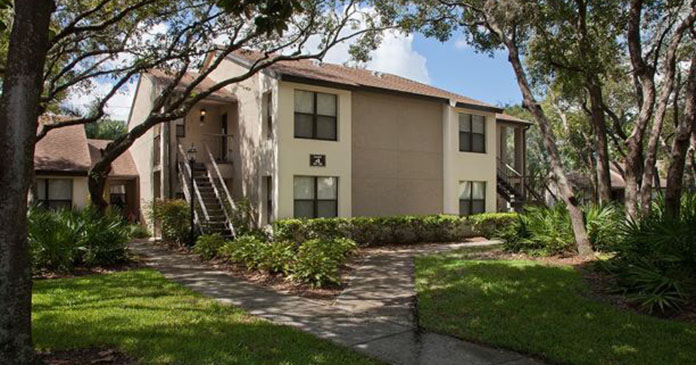 JLL Capital Markets announced that it arranged the $24.126 million refinancing for the Enclave at Northwood multihousing community located at 2690 Enterprise Road E. in Clearwater, Florida.
JLL worked on behalf of the borrower, JWC Clearwater LLC, a private equity partnership managed by Preston Giuliano Capital Partners, to secure the loan through Freddie Mac. The loan will be serviced by Jones Lang LaSalle Multifamily, LLC, a Freddie Mac Optigo lender. JWC Clearwater acquired the property in 2015 by assuming a Freddie Mac senior loan and placed a supplemental loan in 2018 after conducting extensive external and internal renovations. The refinance repays both loans and provides funds for a new outdoor dining pavilion, a gazebo and boat dock on the lake and unit renovations.
The Enclave at Northwood was built in 1984 and consists of 188 villas and townhouses for residents seeking a private-estate-like property that's also in close proximity to the city. The community is conveniently positioned nearby various dining, retail and entertainment options, along with renowned schools and parks.
The JLL Capital Markets team representing the borrower was led by Senior Managing Director Elliott Throne, Directors Amit Kakar and Jesse Wright and Associate Drew Jennewein.
"The Borrower continues to add to the value of this unique asset and has enhanced the property with great financing that further strengthens it for years to come," stated Throne.
JLL Capital Markets is a full-service global provider of capital solutions for real estate investors and occupiers. The firm's in-depth local market and global investor knowledge delivers the best-in-class solutions for clients—whether investment advisory, debt placement, equity placement or a recapitalization. The firm has more than 3,700 Capital Markets specialists worldwide with offices in nearly 50 countries.