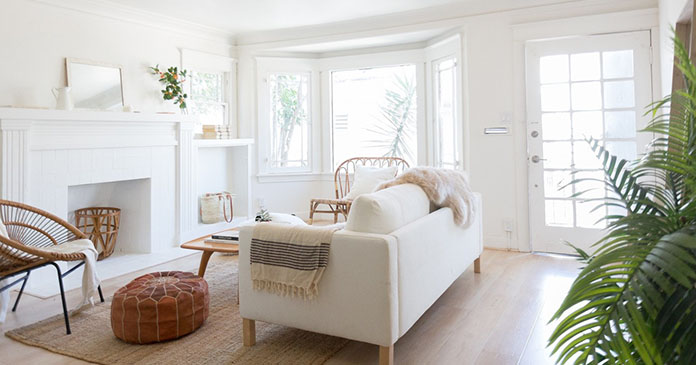 Dunleer, a Los Angeles-based private real estate investment and development firm, announced the $2.05 million sale of The Oxford Hollywood, a fully occupied five-unit apartment property located at 1020 N. Oxford Avenue in Los Angeles. The renovated property sold for $410,000 per unit and $576 per square foot.
Originally built in 1924, The Oxford Hollywood was acquired by Dunleer in 2016. The firm then immediately embarked on a full renovation of the asset. Interior improvements of the one- and two-bedroom rental units included the installation of quartz countertops, stainless-steel appliances, dishwasher, in-unit washer and dryer, new bathrooms, flooring, lighting and doors. Exterior renovations included new landscaping, a new roof and upgrades to all building systems.
"The Oxford Hollywood underwent a major transformation, however, our Dunleer team was   very careful about maintaining its vintage character and charm," said BJ Turner, Founder of Dunleer. "The outcome was a stunning apartment asset featuring open floor plans, large windows, and a clean Scandinavian-inspired aesthetic. We created a strong amount of tenant interest given the re-imagined floor plans, on-point design and Hollywood location. The fact that we sold this asset in COVID at such strong pricing metrics speaks to the demand for this type of product."
The property is located in the heart of Hollywood, is within walking distance to two metro stops, and provides easy access to the 101 freeway. There are dozens of restaurants, chill bars and shops within walking distance including Square One, Go Get 'Em Tiger, Friends & Family, Jitlada, and The Virgil, among others.
The Oxford Hollywood was Dunleer's seventh apartment disposition of 2020. Dunleer continues to pursue new opportunistic assets and currently has several in escrow.
Turner added, "Good buildings with great tenants continue to be in high demand in Southern California, with or without COVID-19. Apartments are showing their strength and resiliency in the face of the pandemic, and we expect them to be one of the most sought-after asset classes for the months and years ahead."
The buyer was a California-based private investor. Rich Johns of KW Commercial represented both the buyer and seller in the transaction.