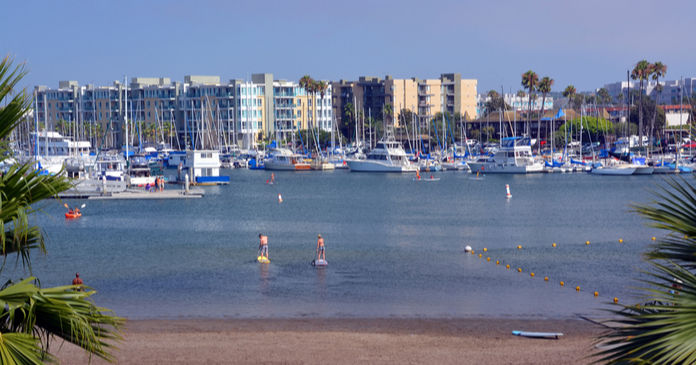 IMN recently put on a webinar discussing the impact of the pandemic on the business of providing multifamily housing in California. The webinar set a very ambitious number of topics to be discussed, especially given the time allowed. While several of the topics were not addressed, the webinar participants did offer interesting perspectives on operating a multifamily housing business in California.
Taken by surprise
Participating in the webinar were Henry Manouchen of Universal Holdings and Paul Julien of Advanced Real Estate Services. Both companies are owners of multifamily properties in Southern California. Russell Appel of Praedium Group, a New York based real estate investment firm, was a panelist. Bobby Khorshidi of Archway Capital also participated. His company provides capital to the multifamily housing business and other commercial real estate sectors and operates in California as well as in other states.
The COVID-19 pandemic came as an unexpected, "black swan" event. However, since it was widely believed that the multifamily housing industry was in the later stages of an expansion cycle, many companies were in a more defensive posture when it hit than they might have been in earlier in the cycle. This may have put them in a better position to weather the COVID-19 induced shutdowns.
Khorshidi said, "As a company, we recognized that, usually in credit cycles, the capital markets dry up. And so we made a very strong push over the last 12 months to diversify and really focus on creating infrastructure to balance-sheet our loans. This has really benefited us tremendously because there are far less players in our space than there were 6 months ago."
Assessing California
The two multifamily operators were asked why they did not diversify out of California given the difficulty of doing business there. Surprisingly, the difficulty of doing business there was cited as a reason to stay. This environment creates a premium on local knowledge of the various jurisdictions and their rules, and erects barriers to entry for competitors. Julien said, "It's so incredibly difficult to build here that you never have an abundance of supply. You go to markets in some of the sun-belt states where there is plentiful land and easier restrictions on building, and someone can put up 1,000 units next door to you in two years."
In addition, Southern California's diversified jobs market and steady growth provides a relatively predictable operating environment for long-term investors. However, Manouchen acknowledged that more volatile environments, like Las Vegas, might be attractive to private equity firms which move their money into and out of markets relatively quickly.
COVID as accelerant
Panelists observed that the COVID epidemic has accelerated trends that were already present in the economy. The rise of on-line shopping and working from home were cited as examples of these trends. The consequence for commercial real estate is that industrial and multifamily have held up well while other asset classes, particularly hospitality and retail, have been impacted by the virus. This could potentially open up the possibility of purchasing distressed assets at a discount.
Appel suggested that this down turn is different than the 2009 slump. This time, the government intervened more quickly and more strongly in providing liquidity to the markets. This has prevented assets from trading at large discounts due to a lack of liquidity as they did during the last crisis. Khorshidi also suggested that the low yield financial environment has resulted in more capital being channeled through non-bank lenders in search of yield. Taken together, these factors have tended to support assets which otherwise might have fallen into the "distressed" category.
Looking ahead
There was a difference of opinion regarding the potential for a rapid economic recovery in the event that an effective vaccine is developed. Julien expressed the opinion that a rapid recovery was possible. Appel suggested that too many businesses had failed during the shutdowns for the economy to return quickly to where it had been.
The full webinar can be found here.