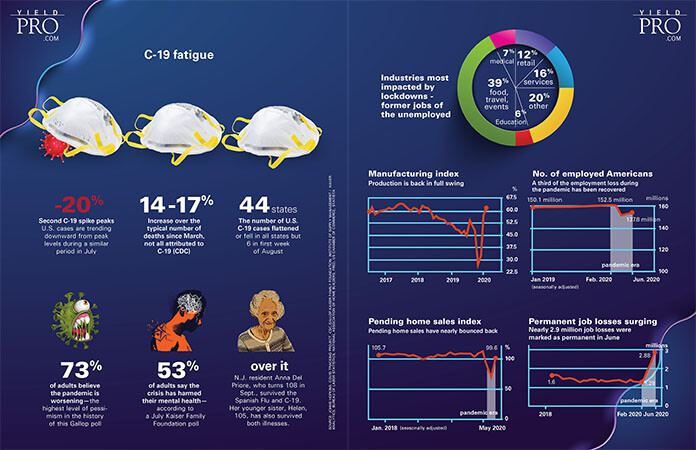 -20% Second C-19 spike peaks. S. cases are trending downward from peak levels during a similar period in July
14-17% increase over the typical number of deaths since March, not all attributed to C-19 (CDC)
44 states—the number of U.S. C-19 cases flattened or fell in all states but 6 in first week of August
73% of adults believe the pandemic is worsening—the highest level of pessimism in the history of this Gallop poll
53% of adults say the crisis has harmed their mental health—according to a July Kaiser Family Foundation poll
Over it—N.J. resident Anna Del Priore, who turns 108 in Sept., survived the
Spanish Flu and C-19. Her younger sister, Helen, 105, has also survived both illnesses.
Industries most impacted by lockdowns—former jobs of the unemployed
39% food, travel, events
20% other
16% services
12% retail
7% medical
6% Education