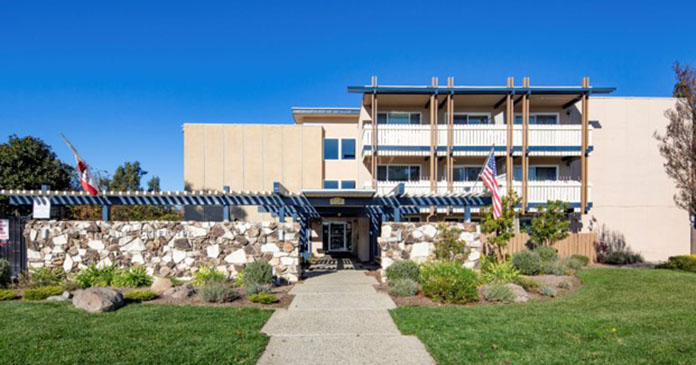 Trion Properties, a private equity real estate firm that specializes in multifamily investments in western markets, has acquired Creekside Apartments, an 80-unit multifamily community in San Leandro, California, for $20.5 million.
The transaction is Trion's fourth acquisition in San Leandro since 2015 and ninth in the East Bay, representing the firm's continued growth within the market, according to Max Sharkansky, Managing Partner at Trion Properties.
"As an experienced owner and operator of apartment communities in the region, we are excited to add Creekside Apartments to our portfolio and execute our proven value-add strategy to deliver a property that serves the local community and position it to generate strong ROI for our investors," says Sharkansky. "We were fortunate to be well-positioned to take advantage of the opportunity to acquire this asset at an attractive price, despite the hurdles caused by the pandemic."
Trion identified San Leandro as a submarket with the potential for long-term growth due to its centralized location in the regional job market, walkability to public transportation, and relative affordability, Sharkansky notes.
"We continue to invest in this submarket due to its ongoing strength and growth potential, driven in large part by its prime location, which offers residents convenient access to employers throughout the Bay Area," continues Sharkansky.
The three cities in which the largest numbers of San Leandro residents work are Oakland, Hayward, and San Francisco, while, according to a 2016 study, 11% of Bay Area residents both live and work in San Leandro.
"San Leandro's average rent is considerably lower than San Francisco's and the overall East Bay, proving that this area is affordable as compared to the region as a whole," Sharkansky points out. "The city is known for its quiet, charming neighborhoods and tree-lined streets. With a population of a little over 89,000, San Leandro has seen an influx of residents from other parts of the Bay Area in recent years."
The property is a short walk to vibrant downtown San Leandro and the San Leandro BART station, offering quick rides to San Francisco and Oakland. Downtown San Leandro, which is a half mile away, offers several dining and shopping options.
The asset provides an opportunity for Trion to perform value-add upgrades similar to the successful strategies completed at the firm's other San Leandro communities, notes Sharkansky. Only six of the units at Creekside Apartments have been fully renovated, presenting significant further upside potential.
Trion will implement renovations on the remaining units that include installing quartz countertops, vinyl plank flooring, stainless-steel appliances, undermount sinks, washer/dryers, new custom cabinets, Bluetooth locks, and upgraded bathroom vanities.
Built in 1969, Creekside Apartments features large one- and two-bedroom apartments averaging over 880 square feet, each with a private balcony or patio. Amenities include a swimming pool, laundry facilities on each floor, a courtyard with picnic area, and a gated parking lot.
Creekside Apartments is located at 424 Callan Avenue in San Leandro, California. The firm's San Leandro portfolio also includes Metro 348, a 38-unit apartment community; Metro 77 and 85, a 146-unit apartment community; and Soji Apartments, a 61-unit apartment community.