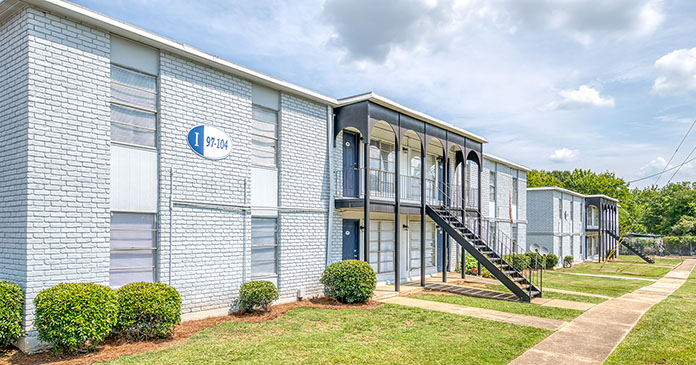 Cushman & Wakefield has arranged the $17.18 million sale of a three-property portfolio containing 466 multifamily units in Montgomery, Alabama. Craig Hey and Parker Caldwell of Cushman & Wakefield represented the seller, Elevation Financial Group, LLC, in the transaction. Bear Ventures LLC and Thomas Ventures LLC acquired the properties.
"This recently-renovated portfolio offered upward income trajectory and strong economies of scale which attracted new out-of-state capital to Montgomery," Caldwell said. "Having gone under contract pre-COVID, collections remained stable during peak unemployment months. We feel bullish on the continued overall performance in Alabama's multifamily market."
The properties include 1984-built Serenity at Bell Oaks (98 units), 1972-built Serenity Townhomes (192 units) and 1972-built Serenity at the Park (176 units.) Situated in Montgomery's southeast corridor, the properties offer close proximity to quality retail and easy access to top job drivers such as Hyundai, ALFA Insurance, and Baptist Hospital.
Cushman & Wakefield's Sunbelt Multifamily Advisory Group ranks No. 1 in Sunbelt market share based on over 300 transactions and $7.0 billion in multifamily and land investment sales in 2019 (Source: Real Capital Analytics). Market share reflects sales for Alabama, Arkansas, Northwest Florida, Georgia, Kentucky, Louisiana, Mississippi, North Carolina, South Carolina, Tennessee and Texas.