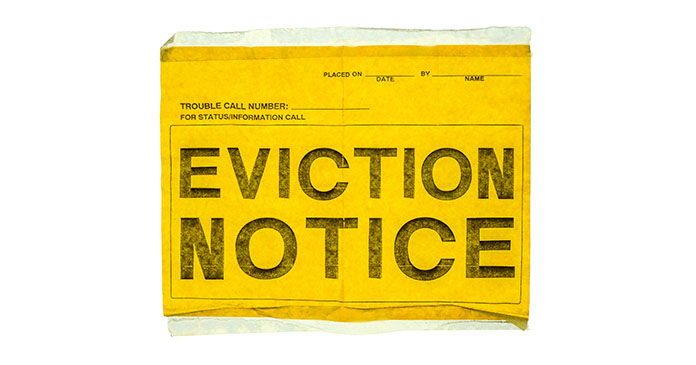 The Centers for Disease Control and Prevention implemented a temporary eviction moratorium through the end of the year, protecting U.S. renters from losing their homes during the COVID-19 pandemic, the Trump administration announced September 1.
The CDC's moratorium will apply to all rental units nationwide until Dec. 31 and goes into effect immediately, senior administration officials said of an unpublished CDC agency order. Treasury Secretary Steven Mnuchin told a U.S. House of Representatives panel Tuesday that the moratorium would cover around 40 million renters.
NAHB response:
Chuck Fowke, chairman of the National Association of Home Builders (NAHB) and a custom home builder from Tampa, Fla., issued the following statement regarding the U.S. Centers for Disease Control and Prevention's nationwide order to halt millions of renters from being evicted through Dec. 31, 2020:
"NAHB is concerned the CDC's rental eviction moratorium through the end of the year could result in unforeseen negative economic consequences without dedicated funding for rental assistance. Therefore, it is imperative the White House works with Congress on a new coronavirus relief package that will protect tens of millions of renters and small business property owners who are suffering severe financial stress from the pandemic.  Absent rental income, these small mom and pop property owners must continue to pay their mortgage, property taxes, employees and cleaning/maintenance services. And without sufficient rental income, a number of properties would be pushed into foreclosure. Congress must act now to assist renters and property owners."
NMHC response: 
We are disappointed that the Administration has chosen to enact a federal eviction moratorium without the existence of dedicated, long-term funding for rental and unemployment assistance. An eviction moratorium will ultimately harm the very people it aims to help by making it impossible for housing providers, particularly small owners, to meet their financial obligations and continue to provide shelter to their residents.
Not only does an eviction moratorium not address renters' real financial needs, a protracted eviction moratorium does nothing to address the financial pressures and obligations of rental property owners. Without mortgage forbearance protections and protections from other property-level financial obligations such as property taxes, insurance payments, and utility service, the stability of the entire rental housing sector is thrown into question.
We agree with Secretary Mnuchin, Speaker Pelosi and Leader Schumer that policymakers need to come back and negotiate a strong rental assistance program. Furthermore, we believe renter protections are best left to state and local officials who better know their housing markets and can tailor protections to the varied and unique eviction laws and judicial processes across jurisdictions.