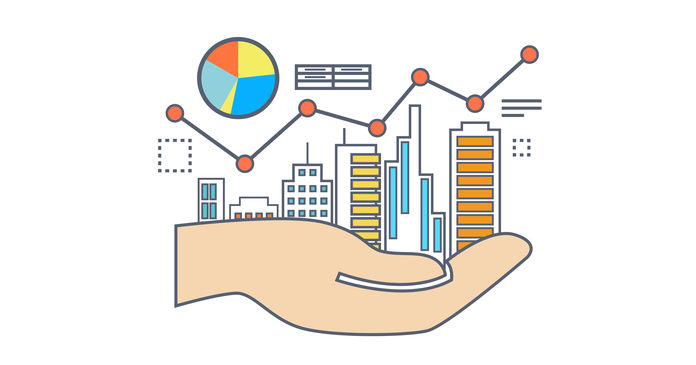 DLA Piper, a global business law firm, recently released its annual State of the Market Survey, assessing the commercial property market. The survey was conducted among commercial real estate (CRE) executives in August and September of 2020.
Looking ahead
When asked to assess CRE market conditions over the next 12 months on a 1 to 10 scale, with 1 being most bearish and 10 being most bullish, the average response came in at 4.32. Since a neutral ranking would be 5.5, this is a somewhat bearish outlook. Negative factors that were cited as clouding the outlook were concern about an additional COVID-19 wave (cited by 41 percent of respondents), US economic outlook (32 percent) and political uncertainty (12 percent). The number one positive factor cited was the abundance of capital still chasing deals (cited by 58 percent of respondents), followed by an anticipated COVID-19 vaccine (17 percent) and the US economic outlook (13 percent). Clearly, there are differing opinions about the US economic outlook.
In assessing the US economic outlook, only 4 percent of respondents thought that the US GDP would return to pre-COVID-19 levels within the next year. By contrast, 15 percent of respondents thought GDP would recover between 12 and 18 months from the survey date, 51 percent thought that it would recover in 18 to 24 months and 29 percent thought that it would take more than 2 years to return to per-COVID-19 GDP levels.
Respondents also had varying views about what shape the economic recovery will take. A "check mark" (sharp drop followed by slow and steady rise) was predicted by 39 percent of respondents. A "W" (down, up, down, up) was predicted by 31 percent. A "U" (sharp drop followed by a prolonged period of reduced GDP and then a sharp rise) was predicted by 24 percent. A "V" shaped recovery was predicted by only 6 percent of respondents.
Multifamily opportunities
Assessing CRE asset classes, 35 percent of respondents listed multifamily property as one of the most attractive asset classes for investment in the next 12 months, tying it with industrial property. Its ranking trailed that of logistics and warehousing (68 percent), life science/biotech (58 percent) and data centers (46 percent). The most out of favor CRE property type was retail, which was cited by only 3 percent of respondents.
Respondents cited Austin most often (49 percent) as a top city in which to invest in the coming year. Other top cities were Nashville (43 percent), Denver (40 percent), Charlotte (37 percent) and Raleigh-Durham (32 percent). Out-of-favor cities included Philadelphia (1 percent), Portland (3 percent), Minneapolis (3 percent) and San Diego (5 percent)
The complete report discusses a number of other topics, including which factors will be most impactful to the CRE market in the year ahead and international sources of capital. The full report is available here.