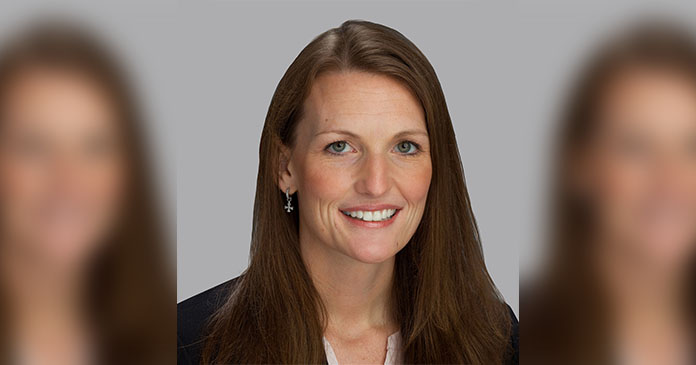 Cushman & Wakefield announced that the real estate services firm has promoted Morgan Berg to Managing Partner of the Sunbelt Multifamily Advisory Group. The previous Managing Partner, Jimmy Adams, will transition to focus on clients and brokerage full-time.
"I would like to congratulate Morgan on this well-earned promotion, as she has been an invaluable member of the Sunbelt Multifamily Advisory Group for many years and I look forward to her leadership and partnership," said John O'Neill, President of Cushman & Wakefield's Central Region. "Jimmy has done a fantastic job leading the Sunbelt Multifamily Adivory Group, a platform that has experienced tremendous growth on a year-over-year basis. We thank him for creating clarity of mission and vision and building alignment."
As Managing Partner, Berg oversees the 70-person, 11-state team. She is responsible for developing and executing the regional team's business operations strategies, fulfilling company initiatives, ensuring the effectiveness and efficiency of the team's administrative and operational functions and assisting in the direct management of staff. In addition to overseeing the team's operational performance, Berg also provides training and support to team members throughout the firm.
"I am honored to be named Managing Partner for this team and look forward to furthering the growth Jimmy has created, both in terms of market share and in team," Berg said.
Berg joined Cushman & Wakefield in 2016 when Cushman & Wakefield acquired Multi Housing Advisors (MHA). Prior to the acqusition, she worked at MHA for 10 years, advancing from Marketing Coordinator to Operations Director. In 2019, Berg received the "Game Ball" award from Cushman & Wakefield's Atlanta office, an annual honor bestowed upon a colleague who has shown excellent leadership and gone above and beyond in their contributions to the firm.
"Morgan is the right fit to fill this important position," Adams said. "She has been a hands-on member of team since the first day she joined and her leadership skills have been proven time and time again."
Cushman & Wakefield's Sunbelt Multifamily Advisory Group ranks No. 1 in Sunbelt market share based on over 300 transactions and $7.0 billion in multifamily and land investment sales in 2019 (Source: Real Capital Analytics). Market share reflects sales for Alabama, Arkansas, Northwest Florida, Georgia, Kentucky, Louisiana, Mississippi, North Carolina, South Carolina, Tennessee and Texas.