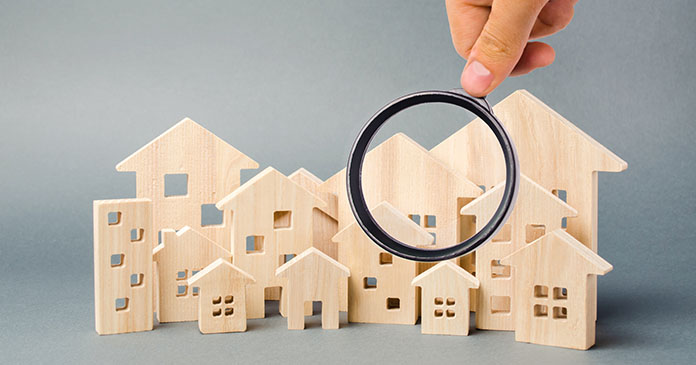 Apartment market conditions moderated in the National Multifamily Housing Council's Quarterly Survey of Apartment Market Conditions for October 2020, as the industry continues to cope with the ongoing COVID-19 pandemic. While the Sales Volume (72), Equity Financing (62) and Debt Financing (73) indexes all came in above the breakeven level (50), the index for Market Tightness (35) indicated continued weakness.
"The ongoing Covid-19 pandemic continues to constrain economic activity, resulting in higher vacancies and lower rent growth for apartments overall," noted NMHC Chief Economist Mark Obrinsky. "Still, industry professionals are observing more favorable conditions in many suburban markets. And, while this round marks the fourth consecutive quarter of deteriorating conditions, there was considerably more variation in responses compared to last quarter—less than half (49 percent) thought that market conditions were looser."
"One of the biggest changes we observed in recent months is that after largely sitting on the sidelines following the outbreak of COVID-19 in mid-March, buyers of apartment properties have returned to the market, bolstered by historically low interest rates and a greater availability of equity financing. Sixty percent of survey respondents reported higher sales volume than the three months prior, compared to only 16 percent who thought sales volume had decreased."
The Market Tightness Index increased from 19 to 35, indicating looser market conditions. Nearly half (49 percent) of respondents reported looser market conditions than three months prior, compared to 18 percent who reported tighter conditions. One in three respondents (33 percent) felt that conditions were no different from last quarter.
The Sales Volume Index climbed from 18 to 72, with 60 percent of respondents reporting higher sales volume than three months prior. A much smaller group—16 percent of respondents—indicated lower sales volume, while 19 percent deemed volume unchanged from the previous quarter. This marks the first time in over two years that respondents reported increasing sales volumes.
The Equity Financing Index rose from 34 to 62. Over one-third (35 percent) of respondents reported that equity financing was more available than in the three months prior, while a small portion (12 percent) believed equity financing was less available. However, 42 percent of respondents thought that conditions were unchanged in the equity market.
The Debt Financing Index increased from 60 to 73, with the majority (51 percent) of respondents reporting better conditions for debt financing compared to three months prior, while an additional 35 percent felt that financing conditions were unchanged. A small number of respondents (6 percent) thought that conditions were worse in the debt market.
In order to uncover how the ongoing COVID-19 pandemic is affecting renter preferences, we asked respondents to rank a variety of apartment product types (garden style, mid-rise, and high-rise by number of bedrooms) based upon where they are seeing the highest levels of demand. Our final ranking (shown below) is based on points received, with higher rankings earning more points and lower rankings earning fewer.

1st: Garden, 2+ bedroom units
2nd: Garden, Studios & 1-bedroom units
3rd: Mid-Rise, 2+ bedroom units
4th: Mid-Rise, Studios & 1-bedroom units
5th: High-Rise, Studios & 1-bedroom units
6th: High-Rise, 2+ bedroom units

Respondents reported the highest demand for Garden Style 2+ bedroom units, followed by Garden Style studios and 1-bedroom units. High-Rise units of any kind, meanwhile, were ranked last in terms of demand. These results are consistent with the narrative that, during this time of pandemic, apartment residents are seeking larger units in less-dense areas.
Respondents were also asked how long they expect the demand trends described above to last. Nearly half (46 percent) of respondents indicated that they expect these trends to persist 6 to 12 months beyond the pandemic, while 31 percent of respondents believe they will last only for the duration of the pandemic. A small number of respondents (8 percent) see these demand trends continuing indefinitely, while 16 percent were unsure.
The October 2020 Quarterly Survey of Apartment Market Conditions was conducted October 13-20, 2020; 136 CEOs and other senior executives of apartment-related firms nationwide responded.