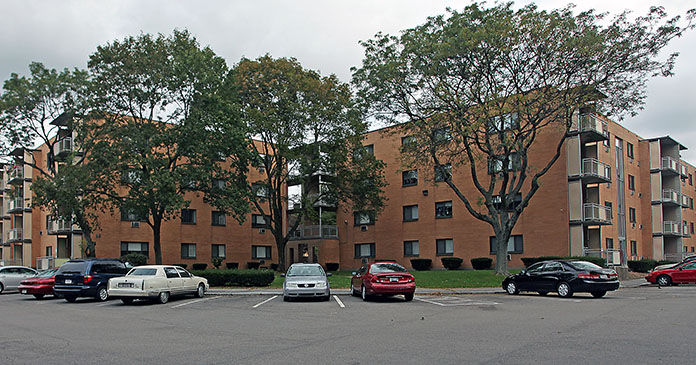 Avanath Capital Management, a private real estate firm that invests in affordable and workforce housing properties throughout the U.S., has announced the acquisition of Morton Village, a 207-unit workforce housing community in Mattapan, Massachusetts, from an affiliate of Mirak Properties. The acquisition represents Avanath's first purchase in the Boston market, according to Daryl Carter, Founder and CEO of Avanath Capital Management.
"As a leading investor in workforce housing communities in key markets throughout the nation, Avanath has deep expertise in identifying opportunities to own and operate attractive and budget-friendly workforce housing in markets with a demonstrated need for those assets," says Carter. "Boston, which is one of the nation's top tech and life sciences hubs, aligns well with our strategy of investing in regions with strong job and population growth and in locations that are in close proximity to employment and transportation centers, where there are barriers to developing new supply. We are thrilled to make our debut in the Boston market and to add Morton Village to our existing portfolio of more than 10,000 units across the country."
Carter adds that Morton Village also aligns with Avanath's strategy of preserving affordability by acquiring, improving, and operating affordable and workforce apartment properties across the nation.
As part of the purchase, Avanath Capital Management worked closely with the City of Boston to ensure that Morton Village Apartments will remain affordable to residents.
"Guaranteeing long-term affordability for these homes is critically important for families and represents Boston's steadfast commitment to prevent displacement," said Mayor Walsh. "I am pleased that Avanath Capital Management was able to work with the residents and the City of Boston to ensure Morton Village remains their home without fear of being priced out. We will continue to work hard so tenants are not harmed in the process when there are administration changes in rental properties."
Built in 1965 by the seller, Morton Village comprises four separate four-story elevatored buildings strategically located adjacent to the Morton Street MBTA commuter rail station and two miles away from exits 11 and 12 on Interstate 93, offering easy access to numerous employment centers. The community features floorplans averaging 920 square feet.
The Mirak family self-managed the property for more than 50 years before the recent sale to Avanath.
"When we built Morton Village, we voluntarily offered rents to residents at levels well below market rate," says a representative of the seller's family. "When we decided to sell the property, our goal was to find a buyer that would share the same values and continue to operate Morton Village as budget-friendly housing. We feel confident in this sale, knowing that Avanath will keep these apartment homes affordable for residents of this community."
Simon Butler, Biria St. John, and John McLaughlin of CBRE represented the seller in the sales transaction.
"We are pleased that we were able to help the seller achieve their goal by procuring Avanath, who had additional support from the City of Boston," says Butler. "While this sale marks the conclusion of the Miraks' long-term ownership of the community, through Avanath's commitment, the affordability of these apartment homes will be preserved well into the future."
Attorneys Tatiana Gutierrez, Jeffrey Sacks, Ruth Silman and Ali Walendziak of law firm Nixon Peabody represented Avanath as legal counsel in the purchase of Morton Village Apartments, including negotiations on the unique grant and affordability provisions with the City of Boston, special rent protections for existing residents and the financing with CBRE Capital and FannieMae. "We were very pleased to work with Avanath in the acquisition of Morton Village, bringing a new high-quality affordable housing owner to the Boston market," says Jeffrey W. Sacks, who led the Nixon Peabody team.
The purchase of Morton Village comes on the heels of Avanath's acquisition of four affordable housing communities totaling 440 units in the Orlando, FL, Detroit, MI, Sterling, VA markets. These assets include Saxon Trace Apartments, a 192-unit family property in Orange City, Florida; North End Village, a 50-unit affordable apartment community in Detroit, Michigan; Cameron Court, a 48-unit affordable seniors housing community in Detroit, Michigan; and Cascade Village, a 150-unit affordable housing community in Sterling, Virginia.
Morton Village is located at 65 Morton Village Drive in Boston, Massachusetts.