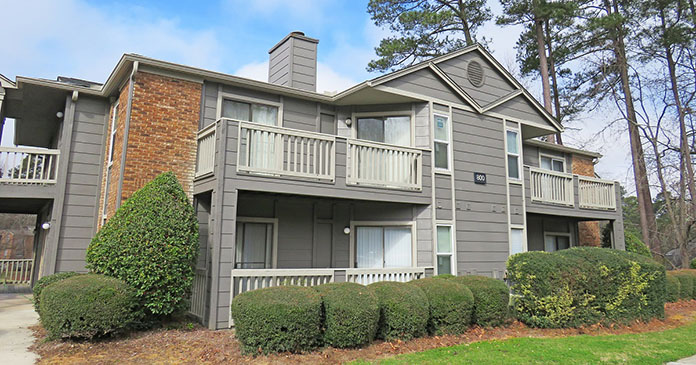 Cushman & Wakefield has arranged the $116.4 million sale of six properties totaling 1,378 units on behalf of JEM Holdings. Four of the properties are located in North Carolina, while two properties are located in Georgia. Watson Bryant, Paul Marley and Taylor Bird of Cushman & Wakefield represented JEM Holdings, the seller, in the transactions.
"It has been a pleasure to work with JEM Holdings on over $184 million of transactions despite recent uncertainty," Bryant said.
Concordia Properties acquired the 400-unit Marquis Gardens located in Durham, North Carolina, and the 232-unit Windsor Arms located in Savannah, Georgia. Sandhurst Apartment Management, LLC, acquired the 182-unit Woodhill located in Augusta, Georgia.
Friedlam Partners acquired:
The 192-unit 59Twenty @ Monroe, previously known as Hanover Landing, located in Charlotte
The 196-unit Two20 @ Branchview, previously known as Windgate Place, located in Charlotte
The 176-unit Enclave @ Crabtree, previously known as Casa del Sol, located in Raleigh
Separately, JEM Holdings acquired The Eddy at Riverview Landing in Smyrna, Georgia, for $68.2 million. Cushman & Wakefield represented the seller, Prestwick Companies, in the transaction.
"We were proud to represent JEM Holdings in each of these sales," Bird said. "These transactions are a testament to JEM's ownership and their ability to close successfully during the trying market conditions of 2020."
Cushman & Wakefield's Sunbelt Multifamily Advisory Group ranks No. 1 in Sunbelt market share based on over 300 transactions and $7.0 billion in multifamily and land investment sales in 2019 (Source: Real Capital Analytics). Market share reflects sales for Alabama, Arkansas, Northwest Florida, Georgia, Kentucky, Louisiana, Mississippi, North Carolina, South Carolina, Tennessee and Texas.