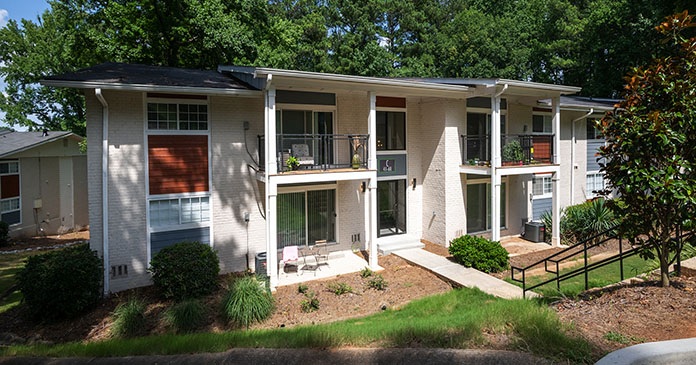 Cushman & Wakefield has arranged the sale of Novo Avondale, a 374-unit apartment community located in Decatur, Georgia. Mike Kemether, Tyler Averitt and Travis Presnell of Cushman & Wakefield represented the seller, Shelton McNally Real Estate Partners, in the transaction. Sterling Group, Inc., acquired the property.
"This is one of the best heavy renovations of an apartment complex that I have seen in my career," Kemether said. "The previous owner approached the renovation as a new development and successfully delivered a comprehensive property rehab. The new owner will benefit from this overhaul, as Novo Avondale serves as the value option to much newer surrounding apartments."
Located across the street from the Kensington MARTA Station and less than a mile from downtown Avondale Estates, this 1972-vintage property underwent a major overhaul in 2020 which included fully renovated exteriors, upscale interior renovations and enhanced amenities.
Cushman & Wakefield's Sunbelt Multifamily Advisory Group ranks No. 1 in Sunbelt market share based on over 300 transactions and $7.0 billion in multifamily and land investment sales in 2019 (Source: Real Capital Analytics). Market share reflects sales for Alabama, Arkansas, Northwest Florida, Georgia, Kentucky, Louisiana, Mississippi, North Carolina, South Carolina, Tennessee and Texas.