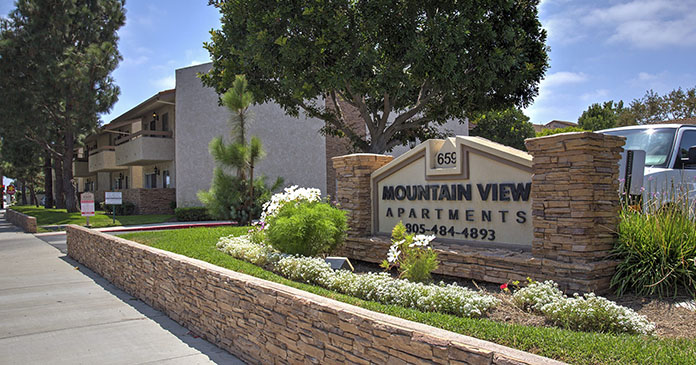 Raintree Partners, an Orange County, California-based private commercial real estate investment company, has acquired a portfolio of five multifamily communities in Southern California, totaling 551 units, from a private seller for $142 million.
The properties are located within four submarkets: Glendale, Hollywood, and Canoga Park in Los Angeles County, and Camarillo in Ventura County. The acquisition is ideally aligned with the firm's investment strategy to assemble portfolios of multifamily properties in strategic submarkets in urban California locations, according to Mathew Barbiasz, Vice President of Acquisitions for Raintree Partners.
"This was an incredibly rare opportunity to acquire a multifamily portfolio of this size with strong upside potential within the Los Angeles and Ventura markets," explains Barbiasz. "After navigating the turbulence and uncertainty of this year and continuing to strategically identify and evaluate opportunities, we were well-positioned to acquire this complete portfolio of properties."
Barbiasz notes that this is Raintree's third multifamily portfolio acquisition within 18 months. The firm purchased seven properties in Glendale totaling 231 units in June 2019, and three properties in the Bay Area submarket of Walnut Creek totaling 176 units in April of this year.
"As a long-term owner, these family owned portfolios tend to marry well with our investment strategy. We hope to continue to execute this plan on future ventures and target similar sized acquisitions," he says.
Raintree's Managing Director Aaron Hancock adds: "These five communities fit in seamlessly with our existing multifamily holdings, with the Glendale, Hollywood, and Camarillo assets complementing our holdings in those submarkets. This purchase also allows us to enter Canoga Park with two properties totaling 264 units, immediately achieving scale in the submarket. Our proven strategy of amassing economies of scale in strong California submarkets, which offer residents the convenience of urban living with close proximity to ample and diverse employment, has allowed us to optimize management efficiency and maintain robust portfolios."
Raintree Partners will implement a comprehensive value-add renovation plan across the four Los Angeles County properties, which will include intensive upgrades to exteriors, amenity areas, and unit interiors. The firm plans to complete a light refresh at the Camarillo asset.
"While these communities were well maintained by the seller, there is still tremendous upside from a renovations and repositioning strategy," continues Barbiasz. "Drawing on our experience as long-term owners, we will be able to fully realize the upside and reposition the properties based on our knowledge of current resident expectations in these markets."
The five properties include:
Mountain View Apartments, a 106-unit community located at 659 Las Posas Road in Camarillo
Imperial Manor Remmet & Strathern Apartments, a 64-unit community located at 8101-8111 Remmet Avenue and 21601-21609 Strathern Street in Canoga Park
Perigee Apartments, a 200-unit community located at 21041 Parthenia Street in Canoga Park
Imperial Crest Apartments, a 44-unit community located at 1120-1124 Thompson Avenue in Glendale
Canyon Drive Manor Apartments, a 137-unit community located at 1738 North Canyon Drive in Hollywood
Dean Zander, Stewart I. Weston, and John Montakab of CBRE represented the seller in this transaction. Financing was provided by Fannie Mae and arranged by Capital One's Greg Reed and Kristen Croxton.