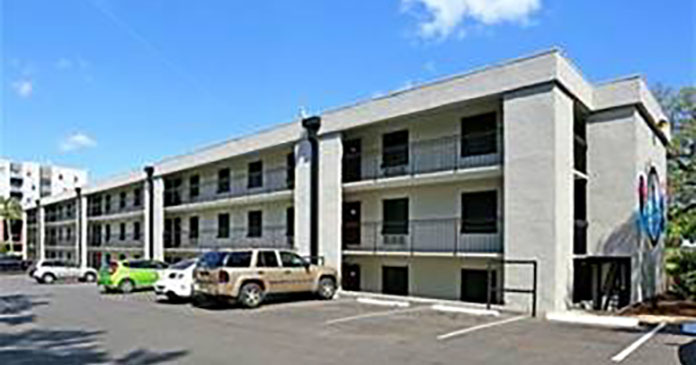 Marcus & Millichap, a leading commercial real estate brokerage firm specializing in investment sales, financing, research and advisory services, announced the sale of The Edge at 401, a 47-unit apartment property located in Tallahassee, Florida, according to David Bradley, regional manager of the firm's Tampa office. The asset sold for $3,395,000
Ned Roberts, Adam Podbelski and Jason Hague, investment specialists in Marcus & Millichap's Tampa office, had the exclusive listing to market the property on behalf of the seller, a limited liability company. The buyer, a limited liability company, was secured and represented by Ned Roberts,  Adam Podbelski and Jason Hague.
"The 100 percent one-bedroom, one-bathroom nature of this asset made it a stand-out acquisition opportunity amidst the many challenges COVID-19 presented to the student-housing market," said Roberts. "Because of that and the creative ways we solved for buyer concerns this became one of only two pre-2000-built student housing trades in Tallassee since the onslaught of the pandemic," adds Roberts
The Edge at 401 is located at 401 West Park Avenue in Tallahassee, FL. The 47-bed/unit asset serves a student tenant base at Florida State University with 42,000 students and is a short walking distance to downtown Tallahassee and the Florida State Capitol. The property is constructed of concrete block and in 2018 received a more than $500,000 comprehensive exterior and interior renovation.