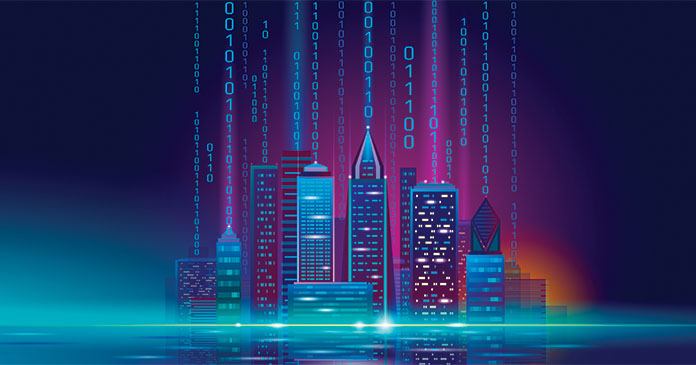 The timing is right for multihousing to adopt smart building technology and services. Ironically, by coming later to the party than commercial real estate, multihousing is in a good position to do it once and do it right: the right technology, the right infrastructure and the right software services, all integrated into an easy-to-adopt package.
Today, it's finally possible to deploy a single building-wide network for multihousing that delivers strong operating returns and avoids siloed networks and point solutions that aren't integrated.
Staff productivity and empowerment
Multihousing operators tell us that staffing is their biggest headache. Attracting, hiring, motivating and retaining staff is a huge challenge. Smart building technology helps in two ways. First, many resident comfort complaints can be handled completely remotely with no need to visit the apartment, which is especially convenient now during COVID-19. Second, maintenance issues never occur on a regular schedule that matches the staffing level. Recently, because the pandemic has forced many people to work from home, HVAC equipment is under more stress. That first cold day in the fall or hot day ino the spring will generate a surge of calls to overworked building staff. Most likely, those systems didn't break at the same time; residents probably didn't notice until the heating or cooling was really needed.
Intelligent building platforms, which read thousands of data points every minute from sensors all over the building, can apply analytics and machine learning to that data to identify incorrectly operating equipment hours, days or weeks before residents are impacted.
With proactive, predictive maintenance in place, new staffing models are enabled such as pooling staff across multiple nearby properties or creating unified maintenance teams across large scattered site properties.
Building risks and losses
Many owners are passionate about energy saving and carbon footprint reduction and focus on heating and cooling buildings efficiently, but it's equally important to ensure that enough energy is being consumed to keep the building healthy and safe.
Intelligent building technology, humidity sensors in the thermostat or a separate sensor, coupled with analytics, can alert the manager to unsafe conditions. Using setpoint limits, the manager can make adjustments as necessary.
Setpoint limits are often thought of as a way to prevent energy waste. But they also serve the valuable function of ensuring the apartment is not allowed to get dangerously hot and humid or so cold in winter that the pipes could freeze.
Energy and climate impact
Energy is a major cost for multihousing operators. When operators are paying some or all of the utilities, it can be the largest budget item after labor. This is true in many segments of multihousing including co-living, student housing, seniors housing and affordable housing. In all these cases, the owner has an economic incentive in reducing energy costs while ensuring a comfortable, healthy environment for residents.
Smart building tech can be deployed in any building type and has an immediate reduction in climate impact: anywhere between 10 percent and 30 percent depending on the building and the climate zone.
A combined package of smart thermostats in the apartments and controls on the central equipment can ensure that the boiler delivers just the right amount of heat to each apartment and proper thermostatic control is achieved. Equipment life is also increased because it is now running less often, and unhealthy hot and dry conditions in the apartments can be eliminated.
When renters pay their energy costs, they can benefit from energy savings for their unit, while the landlord can capture savings from common spaces and unrented apartments.
Demand management
While the cost of energy has been relatively stable, the time the energy is used has an increasing impact on the bottom line. Common areas and central equipment are billed on a commercial meter that incurs peak demand charges each month that penalize you for the 15 minute period when you used the most electricity in the month. Peak demand charges often make up an average of 50 percent of the electric bill.
On the other side of the coin, landlords and residents can make money through demand response offerings, where the utility will pay commercial and residential account holders to reduce their electricity usage at peak load times.
In many jurisdictions, including New York City, landlords may operate a microgrid on their properties. Smart building controls are a key element of these microgrids because the thermal mass of these large buildings acts as a large thermal battery.
mall changes in setpoints, including precooling apartments by a few degrees before electricity costs peak, and larger changes for apartments where no one is currently home can play a big role in reducing the energy demand from the grid.
These same technologies can help during a natural disaster or a supply crisis on the grid by limiting electrical load to just critical functions like lighting, elevators and personal medical equipment. Major lenders are also now offering green mortgages: lower interest rates and higher financed amounts based on how much lower operating costs will be.
Comfort and resident experience
We are seeing a trend where real estate is increasingly viewed as delivering an experience to the tenant. The idea of delivering all-inclusive residential services has existed longer in student housing, senior housing and private affordable housing. Smart buildings can achieve consistent comfort, while not wasting energy, protecting the resident from harm and taking care of the building with minimal impact on the resident.
Taken together, you can use these benefits of improving staff productivity and empowerment, reducing building losses and optimizing energy and comfort to drive a strong ROI in any building type.
---
Author Robert Cooper, Embue