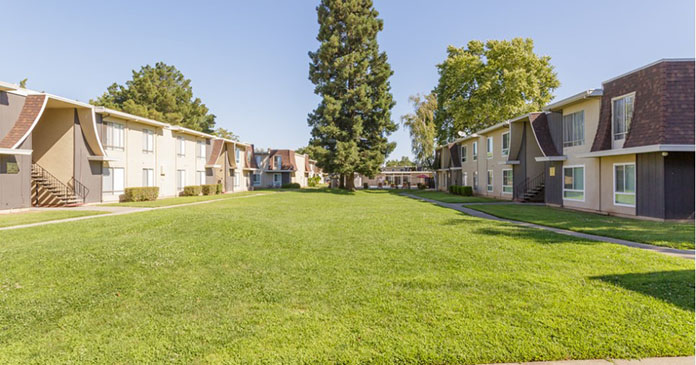 Trion Properties, a private equity real estate firm that specializes in multifamily investments in western markets, with equity partner Walker & Dunlop, has acquired Bella Pointe Apartments, a 136-unit multifamily community in the Sacramento submarket of Rancho Cordova, California.
The $18.25 million acquisition is the firm's fourth multifamily purchase in just over three months. This also marks Trion's re-entry into the Sacramento market, where the team previously brought two multifamily assets full cycle, after four years.
"Sacramento is currently the fastest growing city in California and has proven its resilience during the pandemic," says Max Sharkansky, Managing Partner at Trion Properties. "As one of the most affordable major markets in California, the city has an in-migration of roughly 25,000 residents annually and less than 2000 units under construction, making Bella Pointe a strong and valuable addition to our portfolio."
The asset is in close proximity to the East Bay Area, where the firm has deep experience and relationships, and currently owns seven multifamily communities. At a time where tech employees are primarily working from home, the East Bay and Sacramento regions offer housing for a fraction of the cost of San Francisco, Sharkansky notes.
According to Farhan Mahmood, Managing Director of Acquisitions at Trion Properties, the Sacramento region gained 28,200 jobs in June. Government accounts for the highest concentration of local jobs, ahead of Washington D.C. Because of this strong employment base, Sacramento is the second leading market in the nation for year-over-year rent collections at 96.6 percent and is the only major Northern California market that hasn't seen a drop in rents.
"We identified the city of Rancho Cordova as a submarket within Sacramento that has tremendous potential," says Mahmood. "With a population of over 70,000 and a 3.5% vacancy rate, Rancho Cordova is home to well-educated residents and up-and-coming professionals, along with various Fortune 500 companies."
Mahmood adds that the property is situated off Folsom road in close proximity to Highway 50, offering a quick five-minute commute to 650,000 square feet of office space, and is walking distance to the Mather Field Light Rail Station.
Further, Rancho Cordova is adding approximately 50,000 jobs to the region with the recent groundbreaking of a 3,000-acre development with 7.6 million square feet of commercial space and one of the largest parks in the region.
"Built in 1978 and situated on nearly six acres, Bella Pointe is an ideal candidate to implement our proven value-add strategy and upgrade the property to current market standards," continues Mahmood.
Mahmood notes that the firm will additionally implement a number of exterior renovations including roof replacement, asphalt repairs, swimming pool deck, HVAC replacement, among other items.
The property features large one- and two-bedroom apartments with walk-in closets. Amenities include a swimming pool, two laundry facilities, expansive courtyards and a covered parking lot.
Bella Pointe Apartments is located at 10055 Terra Loma Drive in Rancho Cordova, California.