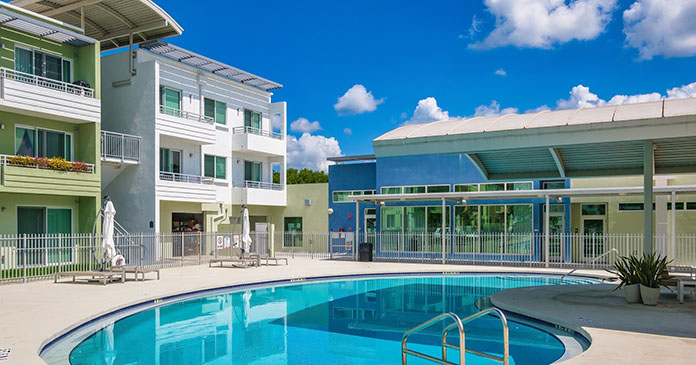 Cushman & Wakefield announced that the commercial real estate services firm has arranged the sale of Deering Groves, a 281-unit garden-style apartment community located in Miami-Dade, Florida. The final sale price was $57 million.
Robert Given, Troy Ballard, Calum Weaver and Zach Sackley of Cushman & Wakefield represented the seller, AHS Residential, in the transaction. MCA Acquisitions LLC acquired the property.
AHS Residential developed, built and successfully managed the lease-up of Deering Groves before completing the sale.
"Deering Groves was completed by AHS Residential in 2019 and was approaching stabilization upon sale," Weaver said. "Deering Groves has exceptional finishes and offers a favorable unit mix with 82 percent of the units comprised of two- and three-bedrooms."
Located 13710 SW 256th Street in Naranja, Florida, the property is within walking distance to the soon to be built Bus Express Rapid Transit (BRT) corridor, which currently in planning stages to create a rapid transit system that will link South Miami to the Dadeland South Metrorail. Amenities include a clubhouse bar and dining room, playground, partially covered swimming pool and a fitness center.