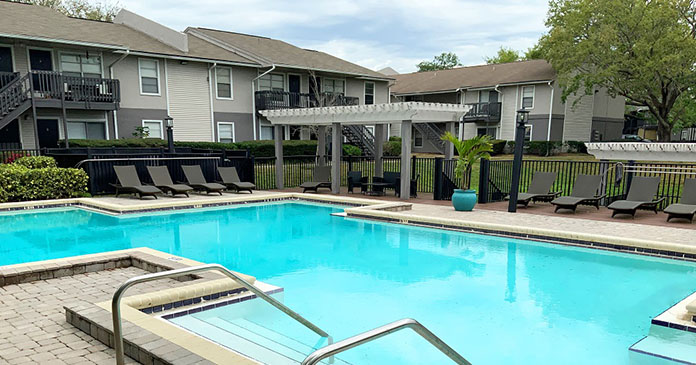 Cushman & Wakefield announced that the commercial real estate services firm has arranged the sale of Swan Lake Apartments, a 640-unit apartment community located in Tampa, Florida. The final sale price was $82.5 million.
Mike Donaldson and Nick Meoli of Cushman & Wakefield represented the seller, Eastern Properties, in the transaction. Covenant Capital Group, a real estate value-add investment manager with an exclusive focus on the acquisition and renovation of apartment communities, acquired the property.
"Swan Lake was a much sought-after value-add community in one of Tampa Bay's most desirable submarkets," Donaldson said. "The property remained resilient throughout the pandemic and is a prime candidate for renovation upgrades to bring it closer in-line with other communities in the immediate area which are commanding rent premiums upwards of $450 higher than the subject property."
Swan Lake Apartments was combined into two phases by the seller, making it the eighth largest multifamily community in Tampa. Located at 3303 N. Lakeview Drive, the property includes studio, one- and two-bedroom apartments with an average unit size of 710 square feet. Amenities include two swimming pools, a clubhouse with a business lounge, a 24-hour fitness center, a car wash center, on-site laundry facilities, tennis courts, frisbee golf, seven stocked fishing lakes, two dog parks and a grilling area.
"The buyer was attracted to the strong fundamentals in Tampa Bay, the property's economies of scale and the upside potential of the community," Meoli added. "Covenant Capital Group plans to execute on strategic upgrades to the common area amenities and unit renovations."