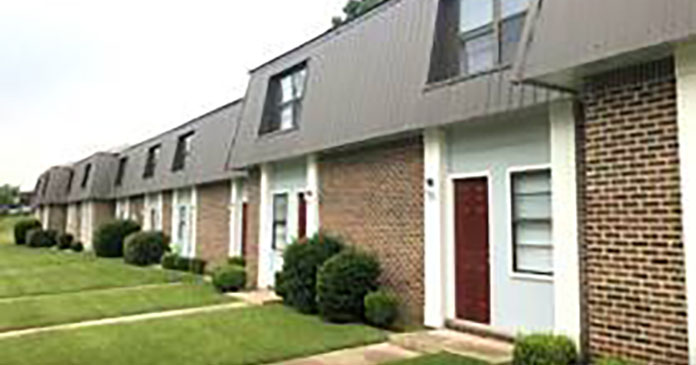 Marcus & Millichap, a leading commercial real estate brokerage firm specializing in investment sales, financing, research and advisory services, announced the sale of Dixon Heights Apartments, a 76-unit apartment property located in Andalusia, AL, according to Justin W. West, regional manager of the firm's Orlando office. The asset sold for $3,800,000.
Ray Turchi, Rob Wright and David Vaughan, investment specialists in Marcus & Millichap's Orlando office, had the exclusive listing to market the property on behalf of the seller, a private investor.  The buyer, a private investor, was secured and represented by Chez Eider, an investment specialist in Marcus & Millichap's New Jersey office along with the assistance of Eddie Greenhalgh, Broker of Record.
"The seller is one of our team's repeat clients, and they purchased the property in 2017 in a state of high distress.  Over the past several years they successfully executed their value-add strategy to improve the asset and stabilize both leasing and property operations.  The final stage of their business plan was to capitalize on their hard work and exit; our team is thrilled to be able to deliver very positive results for not only our client, but all parties involved," says Wright.
"The Southeast is appealing to investors willing to invest in secondary markets for a higher yield. Compared to core markets such as New Jersey, where there continues to be the flight to safety in the multifamily market increasing the competition amongst buyers for quality investments," says Eider.
Dixon Heights Apartments is located at 100 Regal Flats Dr in Andalusia, AL. Many of the units are a highly desirable 2 bedroom/1.5 bath townhome floorplan. The property is located within a dense retail area, surrounded by several nationally recognized brands such as Pizza Hut, Burger King, CVS Pharmacy, Dollar Tree, Advance Auto Parts, and many more. It is just four miles from Andalusia Health, a general hospital serving the heart of South Alabama since 1996 with a wide range of medical, obstetrical, diagnostic, therapeutic, emergency, and surgical services.