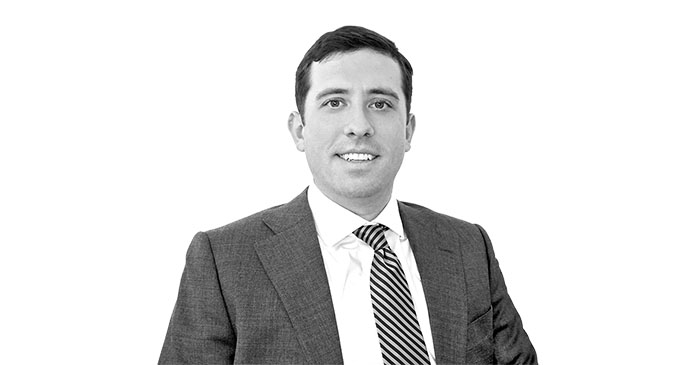 JLL Capital Markets announced that Philip Galligan has joined the firm as a Director in its Chicago office. Galligan will focus on debt and equity placement transactions across the Midwest and nationally.
Galligan has more than six years of experience in commercial real estate finance and, in that time, has closed more than $1 billion of loans across various property types, including multi-housing, office, retail and industrial transactions. He has creatively structured a wide array of financing options for his clients, including land, bridge, ground-up construction, recapitalizations and permanent loans. Galligan began his career as a credit analyst at TD Bank after graduating from the Gabelli School of Business at Fordham University.
"We are excited to have Philip as a part of the team," said Keith Largay, Senior Managing Director and co-head of JLL's Chicago Capital Markets practice. "As the debt markets continue to open, we want to position ourselves with the best team on the field and provide the highest level of client service. Philip has a wide variety of experience across property types and platforms, which will benefit our clients as we seek creative debt solutions for them post-pandemic."
JLL Capital Markets is a full-service global provider of capital solutions for real estate investors and occupiers. The firm's in-depth local market and global investor knowledge delivers the best-in-class solutions for clients—whether investment sales advisory, debt placement, equity placement or a recapitalization. The firm has more than 3,700 Capital Markets specialists worldwide with offices in nearly 50 countries.