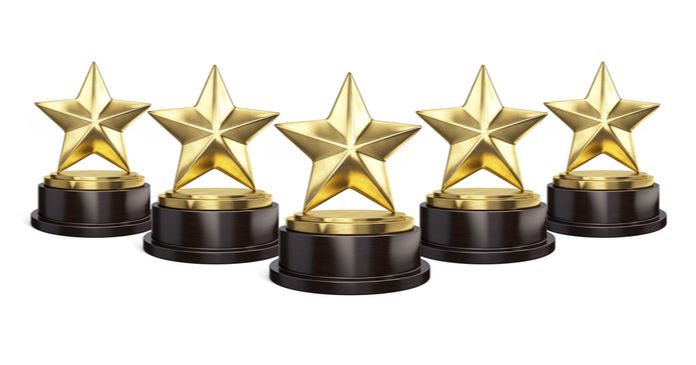 ApartmentRatings and SatisFacts Research have announced the list of 2020's top 100 multifamily property management companies by portfolio size and the top 250 rental communities nationwide as part of their epIQ Index Biannual Report, which is published twice each year in January and July.
What is the epIQ index?
Since its inception in January of 2020, the epIQ Index (short for "Experience & Performance Intelligence Quotient") has become a useful performance metric and tool for renters, management company corporate & onsite teams, as well as multifamily property owners and investors. The survey calculates a grade for the management company or community based on renter ratings, the number of reviews received, the managers engagement with the review system and the manager's review response time.
James Watters, Director of Business Operations at ApartmentRatings & SatisFacts, described the metric's reception in its first year:
"Over the past year, we have been very pleased by the incredible growth and adoption of the epIQ Index.  Renters craving a practical way to make the most informed leasing decision are using the metric when searching for a residence, while industry professionals are discovering that the epIQ Index is the most effective system to measure their teams' and communities' performance and drive data-backed onsite behaviors, corporate goal setting, and investment decisions."
Based on an easily understandable "A through F" letter grade/report card format, the epIQ Index provides renters with the ability to quickly and easily determine how well communities meet the needs and expectations of its current, past, and prospective residents using verified ApartmentRatings and SatisFacts data.
Additionally, management companies can dig into the details to identify areas of opportunity for improvement and to conduct comprehensive competitive analysis. By acting on the information provided, they can improve their online reputation, and achieve other organizational goals.
Girish Gehani, CEO of Trilogy Real Estate Group, described one way his organization is using the epIQ Index to illustrate performance:
"As we continue to strive to distinguish ourselves as a top operator in our industry, especially during the pandemic, we have found that the epIQ Ratings have been a great performance indicator that we can showcase to our investors and partners."
Who's on top?
The top management companies with more than 25 communities are:
WRH Realty
Van Metre Companies
Altman Management Company
Grady Management
MAA
The top management companies with 10-24 communities are:
Legend Management Group
Leinbach Company
Hankin Group
Griffis Residential
SYNC Residential
The top management companies with less than 10 communities are:
Nelson Family Ltd Partnership
Otis Warren
Hagan Properties, Inc.
The Brittany's
The Rachuba Group
The top communities in the epIQ index are:
ReNew Tatnuck Square – Worcester, MA (Trinity Property Consultants)
Crown at Lone Oak – Oklahoma City, OK (Leinbach Company)
The Flats at Tioga Town Center – Newberry, FL (Hankin Group)
The Elms at Signal Hill Station – Manassas, VA (Legend Management Group)
Elms at Kingstowne – Alexandria, VA (Legend Management Group)
Claremont on the Square – Exton, PA (Hankin Group)
Elms at Oakton – Fairfax, VA (Legend Management Group)
Mingo Apartments – Royersford, PA (Altman Management Company)
Meridian at Eagleview – Exton, PA (Hankin Group)
Woodway Apartments – Manhattan, KS (Prism Real Estate Services)
The full report lists the top 100 management companies in each size category. It lists the top 250 communities nation-wide. The epIQ Index Top Management Companies & Communities Biannual Report is currently available for download here.