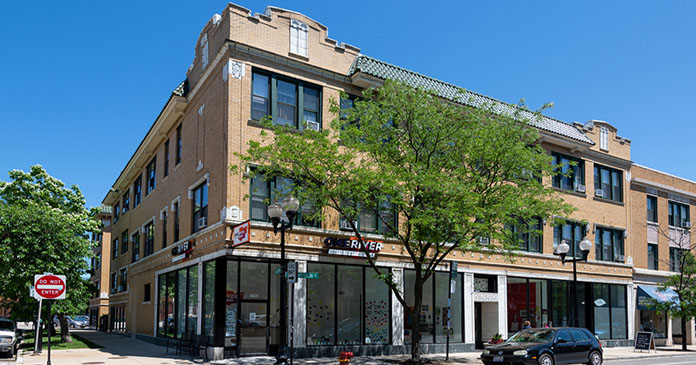 Interra Realty, a Chicago-based commercial real estate investment services firm, announced it brokered the $9.5 million sale of 4621-25 N. Lincoln Ave., a 29-unit mixed-use building with 25 apartments and four ground-floor retail spaces, and 2243-51 W. Eastwood Ave., a 16-unit rental community, in Chicago's Lincoln Square neighborhood.
Joe Smazal, senior managing partner for Interra Realty, represented both the seller, a venture of Rye, N.Y.-based Pioneer Acquisitions LLC, and the buyer, a venture led by Jeff Weinberg, president of Drexel Properties in Chicago.
"Investors continue to target well-located multifamily and mixed-use assets on Chicago's North Side, as evidenced by the multiple offers we secured on behalf of ownership," said Smazal. "This portfolio offered updated units and immediate economies of scale in one of Chicago's most desired neighborhoods, where there's historically low sale velocity and long average hold periods. The buyer also assumed the existing CMBS financing, which was mutually beneficial for both him and the seller."
Built in 1926 and 1924, respectively, 4621-25 N. Lincoln and 2243-51 W. Eastwood include a total of 22 one-bedroom and 21 two-bedrooms units. Apartments in both properties feature new tile flooring and cabinetry in kitchens and baths, stone countertops and stainless steel appliances.
Located in the heart of the Lincoln Avenue retail corridor, the properties are about 7 miles from downtown Chicago and close to CTA bus routes and the Western Brown Line station.