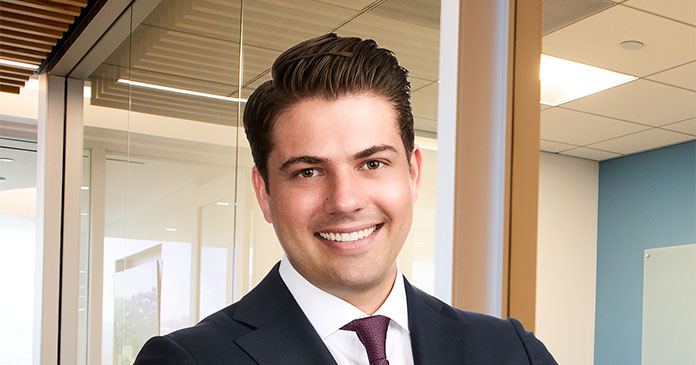 Cityview, a vertically integrated real estate investment management firm focused on multifamily and mixed-use real estate in the Western U.S., announced the promotion of Chris Brown to director of capital raising and investor relations. Leveraging his extensive real estate investment and capital raising experience, Brown will help Cityview enhance its investment strategy, support its strategic growth and expand its investor base.
In his new director role, Brown will serve as a key investor relations contact for Cityview's existing capital partners while developing new relationships with public and private capital, consultants, joint venture partners, endowments, foundations and family offices in an effort to support Cityview's growth trajectory and bustling pipeline. He will also work closely with CEO Sean Burton as well as Cityview's finance, acquisition and operations teams to create compelling multifamily investment opportunities for investors while providing excellent service to existing limited partners.
"In his expanded role, Chris will help Cityview continue to strengthen our capital raising, investor relations and acquisitions efforts in 2021 and beyond," said Sean Burton, CEO of Cityview. "We look forward to his contributions as we continue our strategic growth in markets throughout the Western U.S."
Prior to joining Cityview, Brown was a member of the fund advisory and equity placement team at JLL working on equity capital raises for private real estate investment deals, where he focused on private equity fundraises, including open and close-end funds, joint ventures and co-investments. He has also held positions on the portfolio management team at Clarion Partners and the asset management team at LaSalle Investment Management.
"As director, I look forward to helping Cityview grow our institutional investor base while continuing to provide a high-touch level of service and reporting to our investors," said Brown. "Leveraging my capital raising and investment experience, I look forward to supporting Cityview's growth as one of the most active multifamily investment managers in the Western U.S."
Brown graduated from Florida State University with bachelor's degrees in finance and real estate and is a general securities representative.