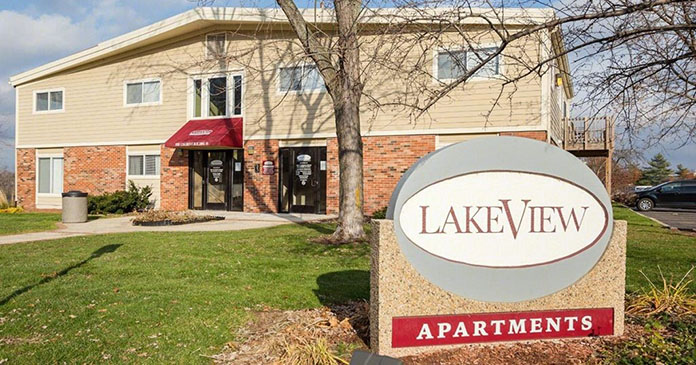 JLL Capital Markets announced that it has closed the $19.65 million sale of the Lakeview Apartments in Kalamazoo, Michigan.
JLL worked on behalf of the seller, Property Resource Associates, to complete the sale to Bender Companies.
The Lakeview Apartments consist of 280 one-, two- and three-bedroom units. All units include convenient washers and dryers, central air/heat and balconies or private patios. The community also features a playground, pet park and community barbecue area.
Located at 1928 Colgrove Ave. in the Eastwood suburb, Lakeview Apartments is adjacent to Ascension Borgess Hospital, a top area employer and affiliate of Ascension Health, the largest nonprofit healthcare system in the United States. Less than three miles from downtown Kalamazoo, residents can enjoy all of its various perks and attractions, such as the city's touted hiking and biking trails; its diverse dining scene, famously known for its local, Michigan-based breweries; and vibrant entertainment scene, featuring cultural centers, galleries and theaters.
The JLL Capital Markets team representing the seller was led by Senior Director David Gaines and Managing Director Dave MacDonald (Detroit), supported by Director Kyle Butler, who worked closely with Ron Plichta and Tommy Bateman of Property Resource Associates.
"This transaction is a great example of private equity identifying significant expansion of distribution and manufacturing jobs across Southwest Michigan," Gaines. "A skilled workforce of 64,000 currently employed across all sectors, which include biopharmaceuticals, automotive, medical device, plastics, metals, tool and die, furniture and food processing, make multihousing investments in Southwest Michigan a very attractive investment option for private equity groups seeking yield."
JLL Capital Markets is a full-service global provider of capital solutions for real estate investors and occupiers. The firm's in-depth local market and global investor knowledge delivers the best-in-class solutions for clients—whether investment sales advisory, debt placement, equity placement or a recapitalization. The firm has more than 3,700 Capital Markets specialists worldwide with offices in nearly 50 countries.