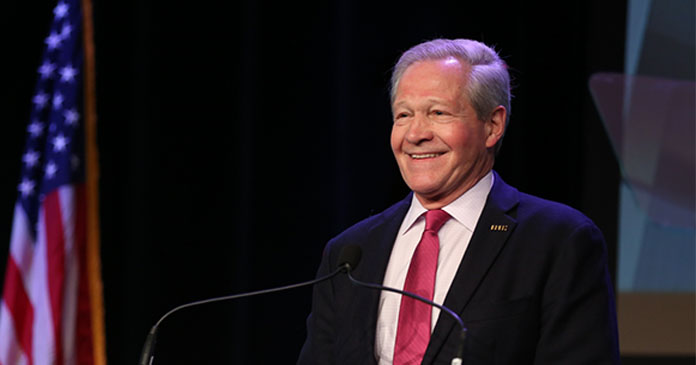 Doug Bibby, the veteran president of the National Multifamily Housing Council (NMHC), has announced that he will now retire at NMHC's Annual Meeting in January of 2023.
For more than twenty years, Bibby's leadership has proven critical to the national success of the multifamily industry. Most recently, he has guided NMHC and its members through unparalleled challenges caused by the pandemic and resulting financial distress. Notably, he presided over an advocacy strategy that secured tens of billions in rental assistance and other supports for apartment residents and housing providers. At the same time, he has doubled down on NMHC's long-standing commitment to expanding Diversity, Equity and Inclusion in the multifamily industry.
"More than a year after the onset of the pandemic, it now seems clear that the apartment sector has weathered the challenges and now stands at a precipice of opportunity," said David Schwartz, Chair of NMHC. "However, uncharted waters remain ahead of us as the economic recovery continues. While no one deserves to enjoy his retirement more than Doug, he has generously and graciously agreed to remain at the helm as we navigate a return to normalcy, growth and ongoing success.
"Once again, I know I speak for my fellow NMHC officers, as well as members and staff, when I say we are grateful to Doug for his willingness to continue on as president of the nation's leading apartment trade association."