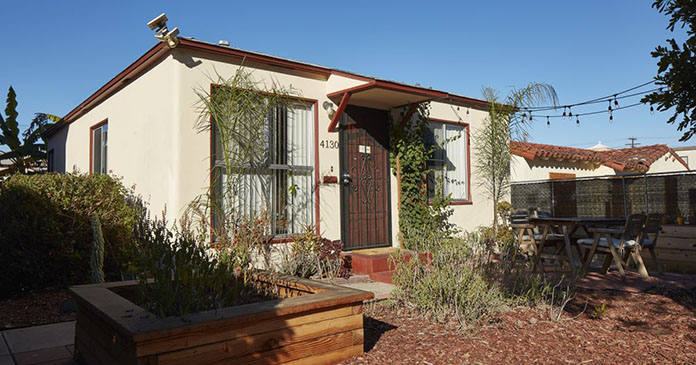 JLL Capital Markets announced that it has closed the $8.5 million sale of a four-property multihousing portfolio totaling 28 units and located throughout San Diego, California.
JLL represented the seller in the sale of the portfolio to two separate buyers. 4384 Mississippi St, LLC purchased the 4128 Texas St. property for $910,000 and Pace Properties purchased the remaining three properties for $7.575 million. JLL also worked on behalf of Pace Properties to secure acquisition financing in the amount of $7.5 million. All four properties offer value-add opportunity for the buyers.
The 3833 Front St. and 3837 1st Ave. apartments are located in the Hillcrest neighborhood. The 4456 & 4462 30th St. and 4128 Texas St. apartments are located in the North Park submarket.
Located in the premier and sought-after city of San Diego, the properties are proximate to the area's largest employment hubs, including Mission Valley (about 47,000 jobs), Downtown San Diego (84,000 jobs), Kearny Mesa (88,000 jobs) and UTC/Sorrento Mesa (76,000 jobs).
The area is also experiencing a technology industry boom, being known as a top city for technology industry job growth. Additionally, residents tout San Diego's live, work, play lifestyle, being home to countless entertainment, dining and retail options.
The JLL Capital Markets team representing the seller was led by Senior Director Kip Malo, Director Chris Collins and Managing Director Darcy Miramontes. Financing was led by Collins and Analyst Jack Piegza.
JLL Capital Markets is a full-service global provider of capital solutions for real estate investors and occupiers. The firm's in-depth local market and global investor knowledge delivers the best-in-class solutions for clients—whether investment sales advisory, debt placement, equity placement or a recapitalization. The firm has more than 3,700 Capital Markets specialists worldwide with offices in nearly 50 countries.