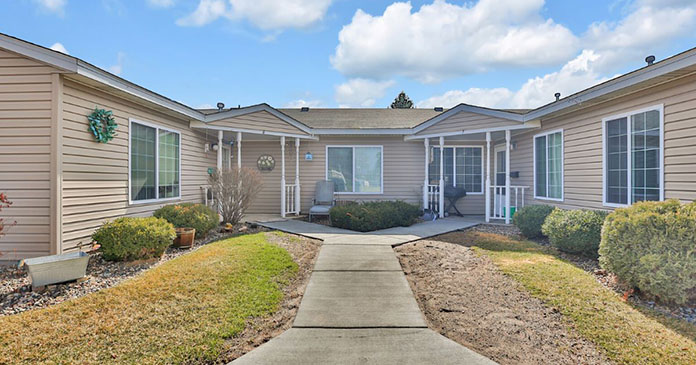 JLL Capital Markets announced it closed the sale and arranged new agency financing for the Cottages of Cottage Grove, a 59-unit multihousing community located in Cottage Grove, Minnesota.
JLL represented the seller, SWS Properties, LLC, to complete the sale to the buyer, Ballast Real Estate Parkers of Milwaukee, WI. JLL also worked on behalf of the buyer to secure the financing.
The property sits on almost five acres, totals 55,696 rentable square feet and includes one-, two- and three-bedroom floorplans. Due to limited new for-rent development in the Cottage Grove submarket, the property has shown historically strong occupancy and very low turnover, which attracted numerous bidders.
Located at 8240 E. Point Douglas Rd. S. in Washington County, the commuter-orientated property is a quick drive to Minneapolis, St. Paul and Woodbury. Boasted as a quaint community, the Cottages of Cottage Grove are conveniently located with direct access to various nearby amenities including dining, grocery and retail options, including Culvers, ALDI, Target and Starbucks.
The JLL Capital Markets team representing the seller was led by Senior Directors Mox Gunderson, Josh Talberg and Dan Linnell and Director Adam Haydon. Financing was led by Senior Director Brock Yaffe and Director Pat McMullen.
"The Cottages of Cottage Grove was developed under the Low-Income Housing Tax Credit program and has three more years of its extended use period," said Gunderson. "As such, the offering attracted various bidders with different missions and ultimately secured nine offers with addresses from across the country."
JLL Capital Markets is a full-service global provider of capital solutions for real estate investors and occupiers. The firm's in-depth local market and global investor knowledge delivers the best-in-class solutions for clients—whether investment sales advisory, debt placement, equity placement or a recapitalization. The firm has more than 3,700 Capital Markets specialists worldwide with offices in nearly 50 countries.