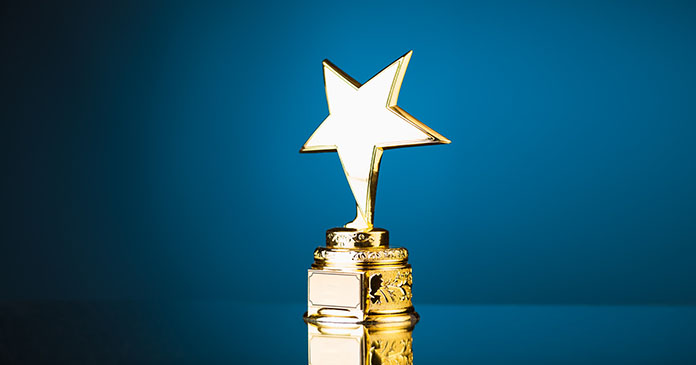 The National Apartment Association (NAA) formally recognized the winners of the 2021 NAA Excellence Awards at a virtual ceremony sponsored by Belfor Property Restoration on June 16. The ceremony took place during Apartmentalize+, a pre-event celebration in anticipation of NAA's annual trade show to be held in Chicago this summer, Apartmentalize.
The annual awards program recognizes excellence and leadership in the rental housing industry, celebrating communities, industry professionals and affiliated apartment associations that make unique and lasting contributions to the industry.
"NAA is proud of this group of dynamic and innovative industry leaders that are recipients of this year's NAA Excellence Awards," said Bob Pinnegar, NAA President and CEO. Despite the challenges of the past year, these award winners went above and beyond to make impressive and tangible contributions to the rental housing industry."
Listed below is a full list of the 2021 NAA Excellence Awards winners.
Marlynn Orlando | Pennsylvania Apartment Association
Chris Christenson Association Executive of the Year
Washington Multi-Family Housing Association
Affiliate of the Year
Highland Glen | Beacon Communities
Affordable Community of the Year
Mirabella Apartments | Verve Assets, LLC
Community Crisis Response of the Year
Fort Hood Family Housing | WinnMilitary
Military Community of the Year
Madison Landing at Research Park and the Cottages | Freeman Webb Company
Major Rehab Community of the Year
Main Street | Hercules Living
New Construction Community of the Year
Union Chapel Hill | Greystar
Student Community of the Year
Berkshire Chapel Hill | Berkshire Residential
Large (more than 150 units) Community of the Year
Spring Haven Apartments | Lombardo Property Management
Small (up to 150 units) Community of the Year
Essex Property Trust
Diversity & Inclusion
Dawn Ford | Smart Moves Residential
Independent Rental Owner of the Year
Khara House | Bella Investment Group
Emerging Leader of the Year
Justin Frost | Affinity Waste Solutions
Supplier Sales Professional of the Year
Betsy Kirkpatrick | BG Multifamily
National Supplier Council Achievement
Essex Property Trust – Steps to Success | Essex Property
Anthony V. Pusateri Apartment Career Promotion Award – Comprehensive Program
Christie Upp | AMP Residential
Apartment Career & Education (ACE) Industry Educator of the Year
Pamela Lovell | AMP Residential
Apartment Career & Education (ACE) Industry Practitioner of the Year
Amanda Allison | Brookfield Properties Multifamily
Certified Apartment Leasing Professional (CALP) of the Year
Taryn Merrill | Greystar Real Estate Partners
Certified Apartment Manager (CAM) of the Year
Courtland Audain | Berkshire Residential
Apartment Maintenance Technician (CAMT) of the Year
Amy Wilson | Sundance Property Management, LLC
Certified Apartment Portfolio Supervisor (CAPS) of the Year