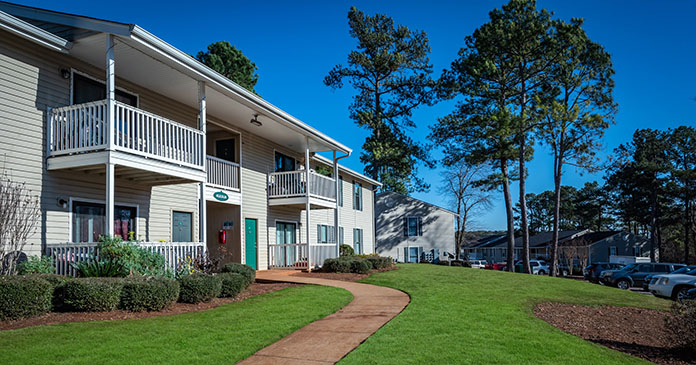 Comunidad Partners, a minority and women-owned real estate investment firm that specializes in workforce / affordable housing communities in culturally diverse neighborhoods, has recently acquired Oaks at Holcomb Bridge, a 304-unit multifamily housing community in Roswell, Georgia.
"This new acquisition perfectly aligns with our everlasting mission of bringing impact capital to underserved markets with diverse populations across the Sun Belt region of the U.S.," says Antonio Marquez, Managing Partner at Comunidad Partners. "Roswell is one of the most affluent submarkets in Georgia, making affordability a challenge for many families that are integral to the local workforce. Acquiring Oaks at Holcomb Bridge affords us the opportunity to preserve and create affordable housing with enhanced amenities and services for these families."
Atlanta is a key market for Comunidad to invest in, having undergone an eight-month streak of job growth during the pandemic. The area's employment opportunities, warm weather, educated workforce, and high quality of life are attracting thousands of people to relocate there every year, Marquez notes.
"We continue to invest in Atlanta, as the market has experienced tremendous growth over the last several years," says Marquez. "As the region continues to flourish, the demand for affordable and workforce housing will only increase."
Comunidad specializes in revitalizing affordable and workforce apartments in infill locations and implementing its specialized cultural management platform, which includes upgrades that are aligned with diverse interests and needs, community investment initiatives, and social impact programs that aid in building a sense of community and improving resident lives. The company plans to add value to Oaks at Holcomb Bridge through the implementation of this unique social impact programming, says Marquez.
"We place a significant emphasis on investing in our residents, which will drive our strategy with Oaks at Holcomb Bridge," notes Marquez. "Through our unique value-add and social programs, we can provide our residents with opportunities in education, health, and equity through upward economic mobility, which improves resiliency and positively transforms communities."
Oaks at Holcomb Bridge features several community amenities including grilling/picnic areas, a playground, sports court, and resident business center, among other features.
Comunidad Partners plans to implement a series of interior and exterior renovations to the community.
Oaks at Holcomb Bridge is Comunidad's eighth acquisition in the Atlanta market, bringing its total holdings to 1,867 units.
Oaks at Holcomb Bridge is located at 700 Old Holcomb Bridge Road in Roswell, Georgia.