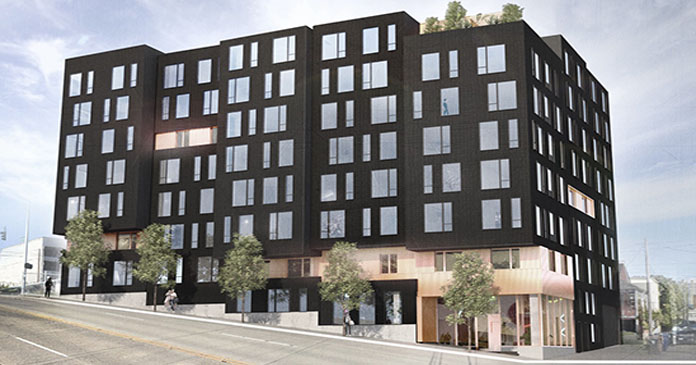 Knighthead Funding LLC has provided a $20.9 million loan for the construction of an eight-story, 115-unit multifamily building in Tacoma WA.
The Sponsor is a single purpose entity formed by three local investors who have a proven track record of development and ownership in the Pacific Northwest that includes a portfolio of six multifamily assets.
The shovel ready project, located at 1351 Fawcett Ave, will feature a mix of floorplans ranging from micro to three-bedroom apartment homes. Interior amenities will include solid surface quartz countertops, stainless-steel appliances, vinyl wood plank tile, with washers and dryers in the larger units. Common area amenities include a rooftop deck adjacent to a community room with a full kitchen, fitness center, courtyard and laundry facilities.
Tacoma is the third largest city in Washington and has become a popular place for younger renters who are drawn to the city's more affordable rents and cost-of-living, as well as its proximity to downtown Seattle. In 2020, apartment applications submitted by members of Gen Z to Tacoma landlords increased 40 percent, according to rental website RentCafé.
The city has experienced significant cultural, residential, educational and commercial development, resulting in a rebirth of its downtown and business district which has served as a magnet for new residents. This has created a pent up demand for quality rental housing that should last over the next five years as the population continues to grow.
"The Seattle MSA is similar to other major markets around the United States in which renters are being priced out of some of the core urban locations and seek more affordable submarkets," said Knighthead Principal Jonathan Daniel. "Tacoma is benefiting from that trend as we see a robust demand for well-maintained, well-operated rental communities."