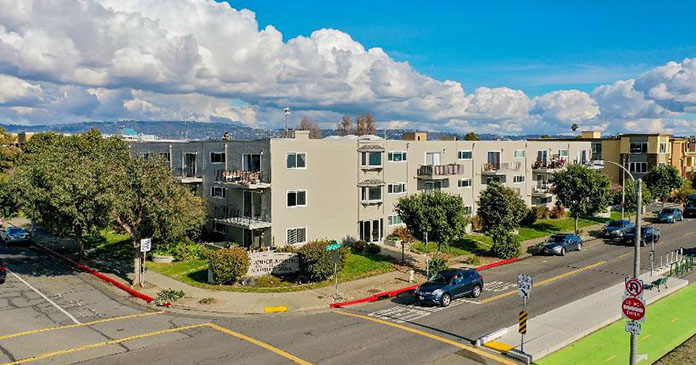 Levin Johnston of Marcus and Millichap, one of the top multifamily brokerage teams in the U.S. specializing in wealth management through commercial real estate investments, announced that it recently directed $68.25 million in acquisitions in the Bay Area on behalf of a single buyer, a local private investor.
The three acquisitions include a 65,805 square-foot self-storage facility in Sunnyvale, California; an apartment community totaling 100 units also in Sunnyvale, California; and an apartment community totaling 38 units in Alameda, California, according to Adam Levin, Executive Managing Director of Levin Johnston.
"After selling a 170-unit multifamily property earlier this year, our client was seeking to trade into multiple assets in order to diversify their portfolio and take advantage of 1031 exchange benefits," says Levin. "Based on our knowledge of the market and the available properties, as well as close relationships with the buyer and sellers, we were able to move quickly and seamlessly to secured and finalize the acquisitions."
Robert Johnston, Senior Managing Director of Levin Johnston, adds: "We strategically identified three opportunities within the local area that offered the buyer diversification in size and product type, including a self-storage facility and a total of 138 multifamily units."
Johnston notes that both the apartment communities and the self-storage facility, which is well located in a residential area, will benefit from the uptick in multifamily demand in the Bay Area as the market recovers from the pandemic.
"Recent data from Moody's indicates that the low points are in the rear-view mirror and rents in dense urban regions including the Bay Area are on track to return to pre-pandemic levels by next year," continues Levin. "We strategically advise all of our clients based on individual portfolio and investment goals, and continue see robust investor confidence and strong opportunity in the Bay Area, as well as other geographies."
The three properties acquired include:
A 65,805 square-foot, 508-unit self-storage facility operated by The Storage Spot located at 220 W Ahwanee Avenue in Sunnyvale, California. The asset was purchased for a total consideration of $18 million.
Iris Park Apartments & Iris Garden Apartments, an apartment complex totaling 100 units situated on 2.8 acres at 611-641 Iris Avenue in Sunnyvale, California. The asset was acquired for a total consideration of $36 million.
Islander Apartments, a 38-unit, 31,374 square-foot apartment community located at 1707 Shore Line Drive in Alameda, California. The asset was purchased for a total consideration $14.25 million.